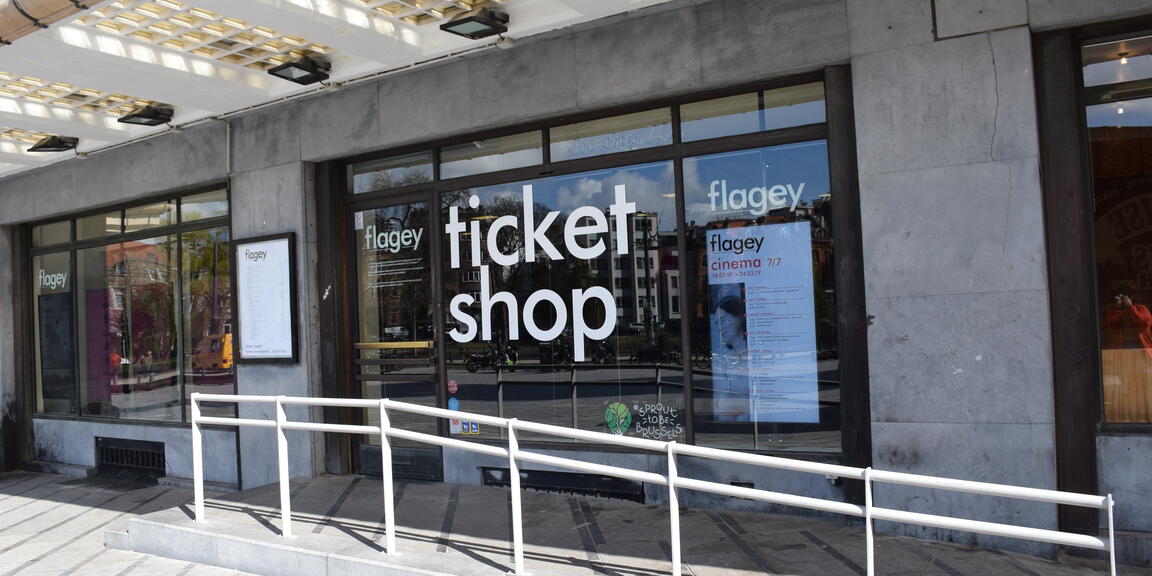 The tickets are to be presented at each request. Tickets are never exchanged nor refunded. The ticket holder must print his e-ticket(s) prior to the event. If unable to do so, the ticket holder is invited to present himself at the Flagey Ticketshop, where his ticket(s) will be printed and issued to him.
The ticket holder participates at his own risk to the event this ticket is destined for.
The organizer of the event cannot be held responsible for any incident or accident encountered by the ticket holder. No compensation can be demanded from the venue, the organizer, or any other third party involved.
All personal data in our files are in conformity with the law of 8/12/1992 regarding the protection of privacy with respect to the processing of personal data.
Forgery will be prosecuted.
All shows in Flagey begin on time.
All orders not paid for within eight working days will be cancelled. After the payment, the consumer can no longer exercise his right of withdrawal.
Our events can be subject to changes independent of our will. The organizer has the right to change the date, time and location of an event and/or to modify the content of a programme. Within the realm of possibility, ticket holders will be made aware of these changes. Nonetheless, Flagey encourages clients to check the website (www.flagey.be) on the day of the event, as, in the event of a change of this kind, tickets will not be refunded or exchanged.
The organizer reserves the right to refuse entry once an event has started. Latecomers may only be admitted during applause or during the intermission. Anyone leaving the event during its course may only be readmitted during applause or during the intermission. Clients may not demand any compensation for their partial attendance to the event.
The purchase of a ticket does not imply that Flagey can be held responsible, nor does it entitle the purchaser to claim any compensation or damages in the event of an incident.