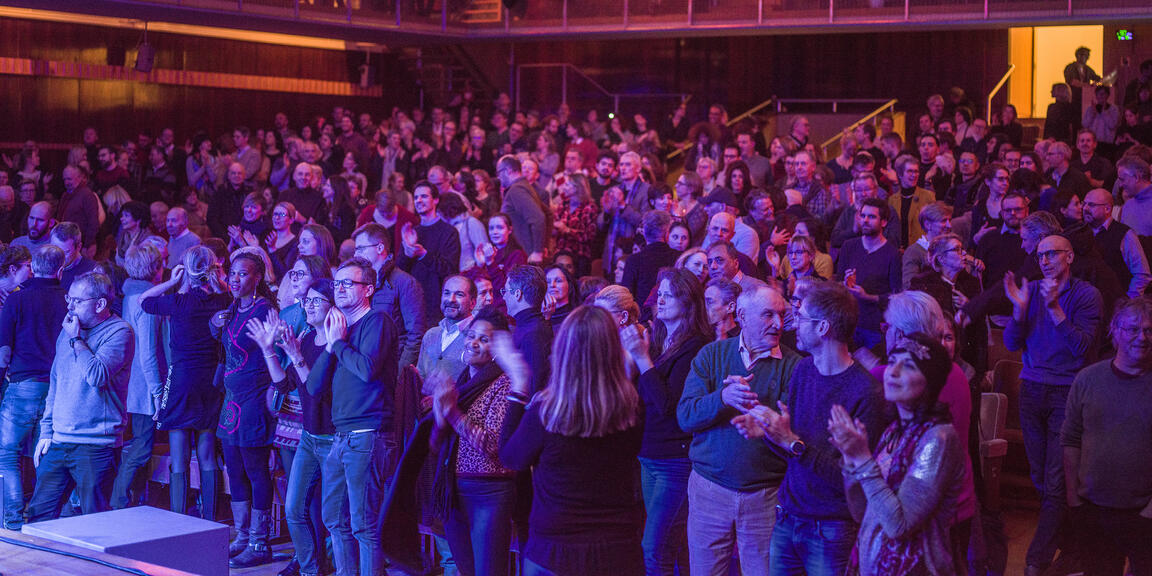 Flagey adopts the Covid Safe Ticket for the launch of its 2021/2022 Season
Thanks to the Covid Safe Ticket, Flagey has the pleasure to welcome you back in a friendly and safe atmosphere.
You can once again enjoy the full Flagey event experience, use the cloakroom, the bars, and move freely around our magnificent art deco building. Our house is yours!
To take advantage of this newly regained freedom, you will have to present a valid Covid Safe Ticket. While social distancing measures will no longer apply, we do strongly recommend you wear a mask.
Prepare for your visit now by reading the what is the Covid Safe Ticket? and our Covid-19 security measures pages.