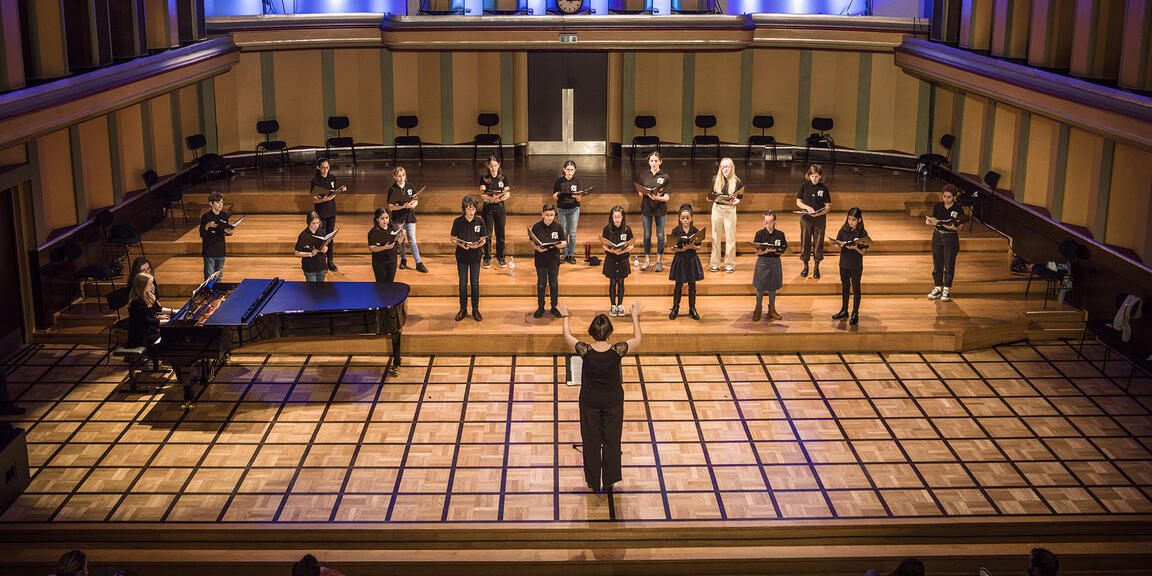 Flagey Academy is made possible thanks to our sponsors and patrons, including BNP Paribas Fortis, ENGIE Foundation, TotalEnergies Foundation, Ackermans & van Haaren, Private Bank Delen, Mr Geert Duyck, Mrs Paulette Darty, Mrs. Colienne van Strydonck and other donors who wish to remain anonymous.
For more information on how to support Flagey Academy, please contact Silke Vandaele at fa@flagey.be.
---
Why do they support Flagey Academy? They are happy to share this with us.
"A source of openness and empowerment, dialogue between cultures is essential to social cohesion and is a core component of our day-to-day business practices. TotalEnergieshas made a conscious decision to systematically include young people in the cultural programmes it supports, for example by initiating them into the art of performing music at a high level. TotalEnergies is committed to encouraging artistic initiatives that give young people a chance to grow and express themselves, because we believe that culture is a key to empowerment." - Mr Marc Meeùs, TotalEnergies Foundation
"On behalf of ENGIE and the ENGIE Foundation in Belgium, I would like to stress just how enthusiastic we are about this project to promote solidarity, education, excellence, culture, inclusion, integration and interaction between generations. Giving young people from every possible origin and background the opportunity to discover their talents and to experience culture is totally in keeping with our own policy of social responsibility. These are the same values I have myself been trying to promote over the past decade. Bravo Flagey!" - Mr Jacques Spelkens, ENGIE Foundation
"In a city like Brussels there are many young people who are facing social difficulties and who are not given the chance to become emancipated and integrated. It is for them that I have been involved in TADA, so that these vulnerable young people can have the opportunity to be supported during their training by established actors from the economic world. I see this same commitment at Flagey Academy. Working closely together with role models allows children and young people to develop their talents. Such initiatives show that dreams can come true given the right attitude, commitment, solidarity and search for excellence. Singing together in a choir develops self-respect and respect for others. In this way both the arts and the economic world are able to contribute to personal development and the involvement of young people in society." - Mr Geert Duyck
"Promoting and supporting culture is an essential part of our bank's commitment to social involvement. We consider the cultural sector to be crucial and indispensable for the entire business community and we wish to acquire a sustainable position in Belgium through our support for culture, whilst at the same time reinforcing our ambition to grow talent. Our support to the Flagey Academy is a clear example of that commitment. We attach great importance to solidarity, social integration and inclusion; the building blocks of the Flagey Academy . We are convinced that this initiative will provide an added value to these young people; a springboard for their further personal and artistic development." - Mr Tom Guetens, Head of Sponsoring & Partnerships BNP Paribas Fortis