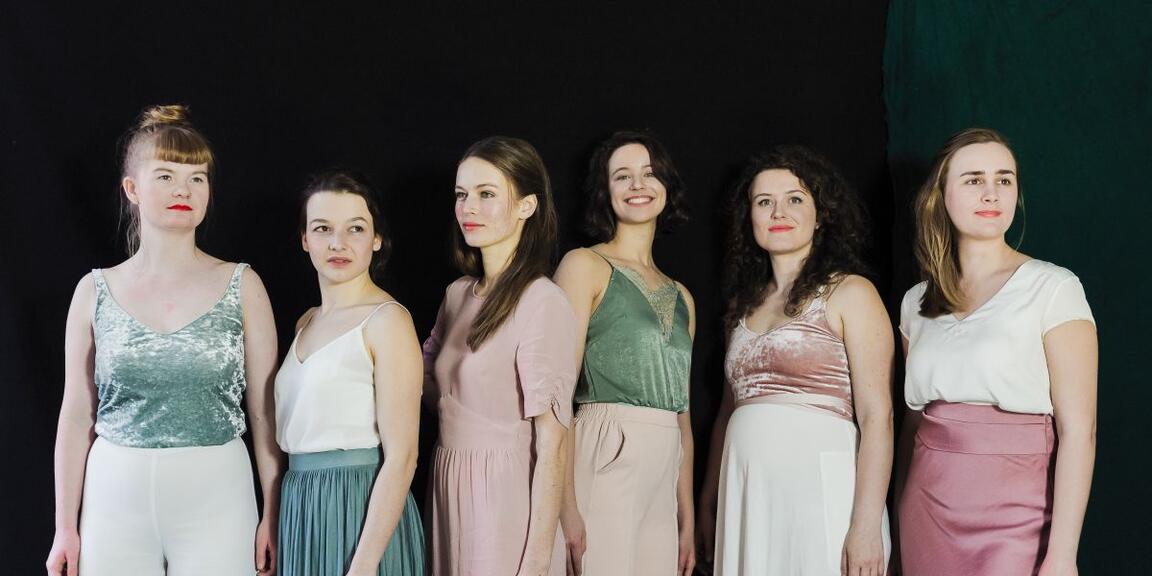 The Sjaella ensemble is a real musical coup de cœur for Lionel Meunier, curator of Flagey Choir Days:
"The history of this ensemble is incredible: it was founded almost 20 years ago by six young girls aged 9 to 11 who were passionate about singing. Since then, they have managed to make a professional living from their passion. I was blown away by their unique sound."
Sjaella focuses primarily on the music of our time, and collaborations with other musicians play a central role in their artistic approach. They engage with melodies old and new, while also drawing on early music and jazz. Their stage events thrive on collaborative dynamics, dramatic projection of content, choreographic accents, and exploration of the architecture and room acoustic.
With their latest CD project Origins, released on Outhere, Sjaella garnered critical acclaim by contrasting works by David Lang with their own new arrangements of English songs from the 17th century, such as from Henry Purcell's The Fairy Queen.
Flagey, German Embassy Brussels