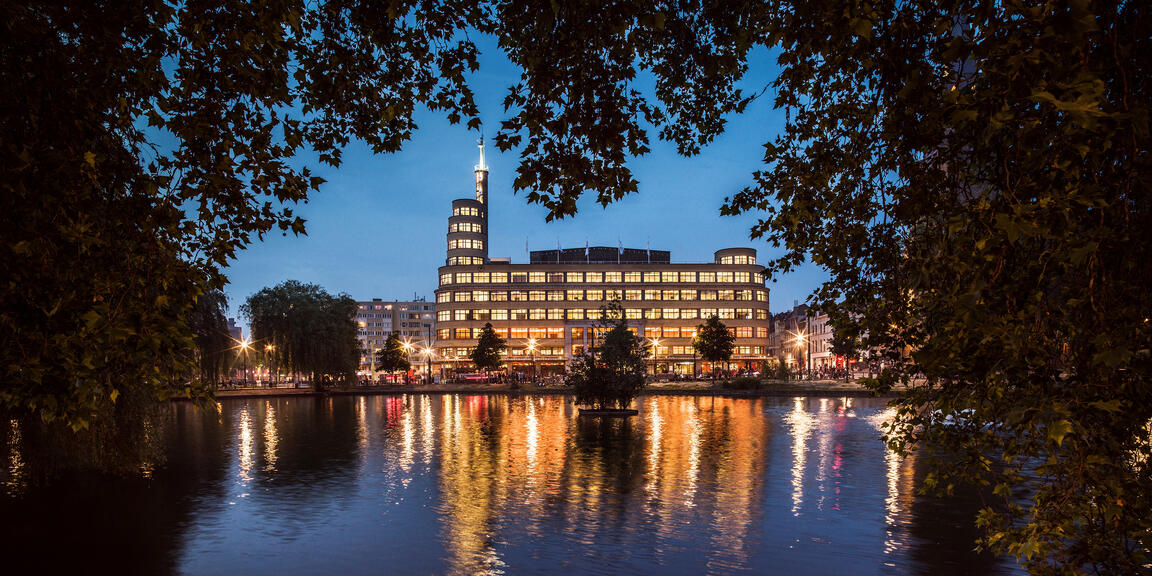 Studio 4 - up to 862 people
Flagey first achieved world renown because if its prestigious Studio 4 and its daily programme of concerts, debates, festivals and film screenings. The studio has an exceptional architecture and design, excellent acoustics, a large stage and state of the art technical equipment. It has several dressing rooms.
Studio 1 - up to 156 people
As famous as Studio 4 and another jewel of art-deco design, but smaller and more intimate.
Studio 2 & 3 - up to 60 people (conference, seated) & 90 people (standing)
Two original, identical and fully adaptable recording studios for your workshops or other events.
Studio 5 - Agnès Varda - up to 121 people
The projection room of Flagey, fully equipped with up-to-date material for your presentations, projections and conferences.
Foyers - up to 850 people
Four foyers of refined contemporary design for conferences, meetings, cocktail parties and dinners.
This former office of the Director of the broadcasting house (INR), fully furnished with 1930's art-deco originals, and partly listed by the Belgian heritage foundation, can be used for small meetings, conferences or dinner parties, in a stunning, sophisticated environment.
A location resembling a 1930's film set for meetings and cocktails.
Discover the capacity of every room.