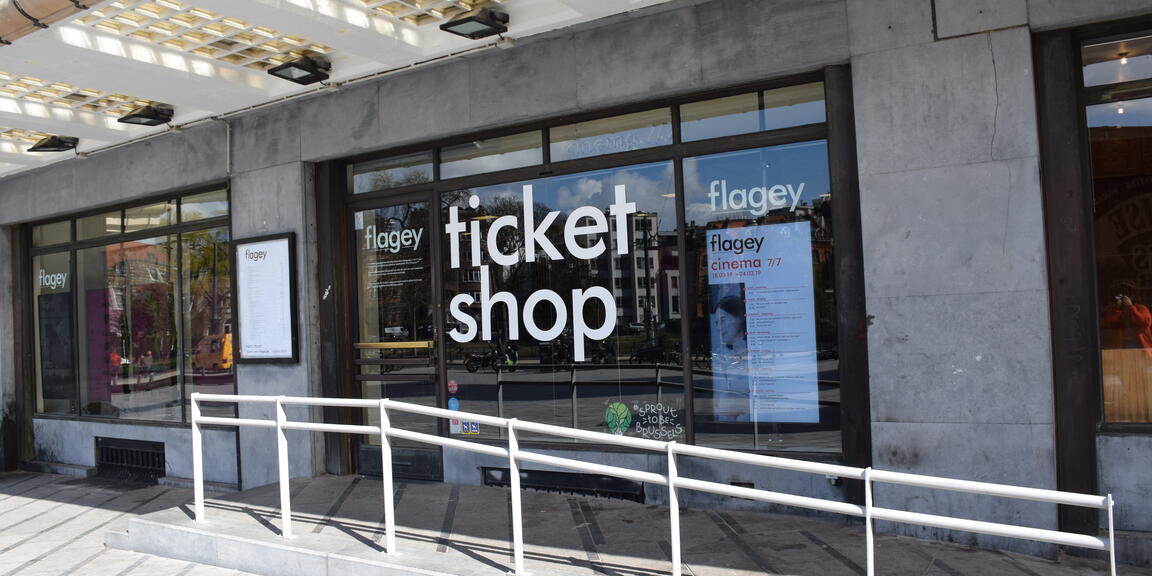 Tickets for events must be presented on request in paper or electronic format. They will not be exchanged or refunded.
The ticket holder attends the event to which the ticket gives access under his/her own responsibility. By purchasing the ticket, the holder waives all claims against the organiser for any damage whatsoever.
All the personal data stored in our files comply with the provisions of the law of 30/07/2018 on the protection of individuals with regard to the processing of personal data, and with European regulation 2016/679.
Any fraudulent alteration of the ticket purchased by the holder may result in legal action against the holder.
Shows and concerts at Flagey start at the exact time stated on the tickets.
Any tickets not paid for within eight working days will be cancelled. There is no right of withdrawal after payment.
Events may be subject to change for reasons beyond the control of Flagey ASBL. Organisers reserve the right to change the date, time and place of an event and/or to adapt the content of the programme. As far as possible, those who have purchased tickets will be informed in advance. However, Flagey ASBL advises you to check the website for any changes on the day of the event. In case of changes, tickets will not be refunded or exchanged.
No latecomers will be admitted to the venue after the start of the event. No compensation can be claimed for not being able to participate in the event, either totally or partially.
The purchase of a ticket does not entitle the holder to hold Flagey ASBL responsible in the event of any incident. No payment of damages can be claimed.
---
version 19/04/2022