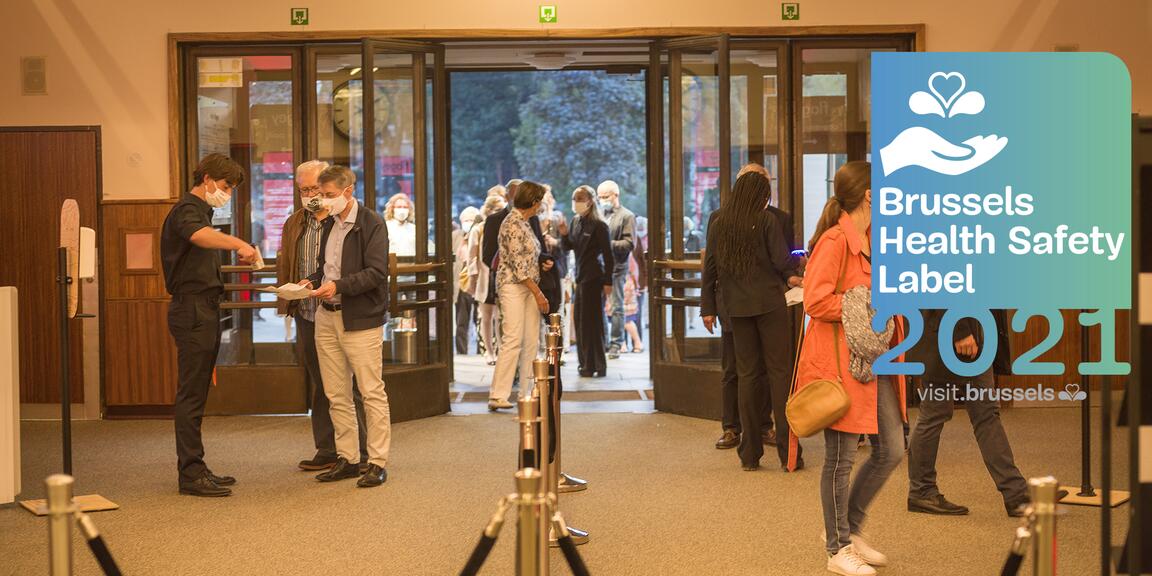 Frequently Asked Questions
I have lost/found something at Flagey, what is my next step?
For lost & found items, you can send an email to Maud Meijer at maud.meijer@flagey.be
Is there a cloakroom? Are the bars open?
Our cloakroom and bars are once again accessible: take advantage and discover our menu!
Can I sit next to the person(s) accompanying me?
Yes. You can choose your seat yourself when you buy your tickets.
Can I eat in the studios?
No. But you can eat and drink in our bars before or after the events.
I am not very comfortable with buying online: how can I get my tickets?
You can send an e-mail to ticket@flagey.be giving us your telephone number. We will get back to you as soon as possible.
Are visitors with reduced mobility welcome at Flagey?
Of course, everyone is welcome at Flagey. May we ask you to contact us in advance on ticket@flagey.be? Together we will book an accessible seat in the hall and see how we can guide you to your seat on the evening of the event.
How can I contact Flagey if I have a question?
You can send an e-mail to ticket@flagey.be.
Can I enter the studio if I am late?
Latecomers are only allowed in the room during applause or during the break. The person who leaves the room during the activity can only come back during the applause or during the break.
Will there be a waiting list for sold-out events?
Yes, subscription for the waiting list is now done directly on our site, on the page of the event you wish to attend. You will be notified by e-mail as soon as seats become available. On the same day, a new waiting list is opened one hour before the start of the event in our ticket shop. You must present yourself in person to request a ticket. It is worth the effort to subscribe to the waiting list, as there usually will be tickets available again at the last minute.
What are the payment options available?
For online reservations, you can pay by bank transfer, bank card or credit card. In our ticketshop all means of payment will be accepted, but we ask that you give priority to payment by card.
I forgot my ticket. Where and how can I get a duplicate?
You can download your ticket on your smartphone and have it scanned by us. You can also request a duplicate at the ticketshop.
Can I still buy tickets on location the evening of the concert?
Yes, but in order to avoid waiting lines at the entrance, we ask you to book your tickets in advance online.
Do I get a programme booklet at Flagey?
With some exceptions, we do not distribute printed programmes. A few days before the concert, we will send you a digital programme booklet by e-mail. At Flagey you will be able to scan a QR code in order to read this information on your mobile device in the concert hall. Thanks to the black background of the document - no lighting up - you will not disturb other visitors. However, don't forget to turn off the sound of your device before you enter the hall.
Are all tickets nominative?
Each person who books tickets must give his/her name and contact details so that we can contact him/her if the event is cancelled, postponed or undergoes any change.