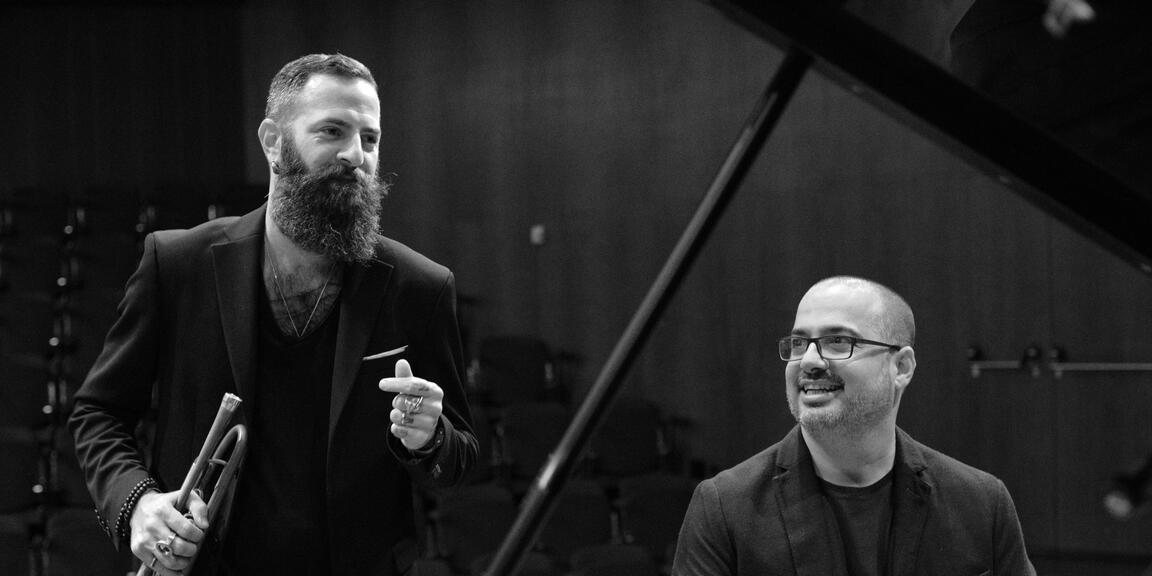 Avishai Cohen & Yonathan Avishai
Album release: Playing the Room (2019, ECM)
Meer dan twintig jaar geleden leerden trompettist Avishai Cohen en pianist Yonathan Avishai elkaar kennen. Ze werkten samen voor tal van producties, zoals de veelgeprezen albums van Avishai Cohen, Into The Silence en Cross My Palm With Silver, bij ECM. Voor de allereerste keer staan ze nu alleen als duo op het podium en presenteren ze het langverwachte album Playing the Room, eveneens bij ECM. Deze mix van eigen werk met standards van Coltrane tot Stevie Wonder is ronduit fascinerend.
Flagey, ECM, Goethe-Institut Belgien
---
Playing The Room bears testimony to the long musical friendship of Avishai Cohen and Yonathan Avishai.