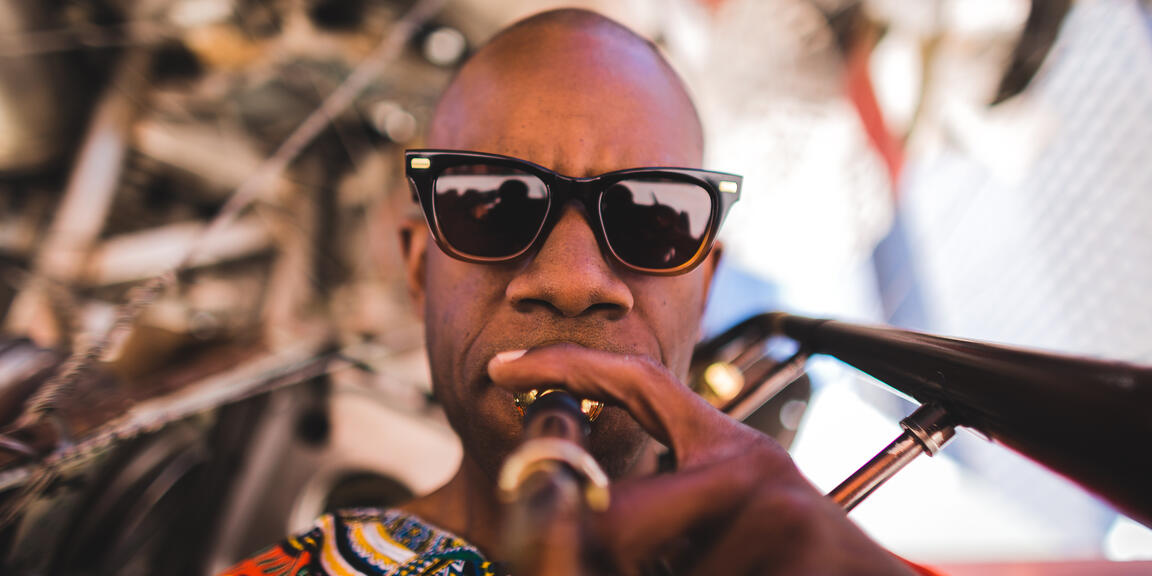 Ryan Porter feat. the West Coast Get Down, starring Kamasi Washington
Album presentation : The Optimist (World Galaxy, 2018)
Nous venons d'apprendre que Ryan Porter ne pourra pas se produire à Flagey à cause d'une hospitalisation. Nous faisons tout notre possible pour vous proposer une nouvelle date en 2019 et vous tiendrons au courant dans les meilleurs délais.
---
Snoop Dogg, Al Green, Aretha Franklin, Herbie Hancock, Kamasi Washington,... Ces grands noms ont tous partagé le parcours du musicien de jazz et tromboniste Ryan Porter de West Coast pendant des décennies. Au cours des dernières années, on a pu l'entendre dans The Epic de Kamasi Washington, dans To Pimp A Butterfly de Kendrick Lamar, et il a composé la musique de la série de Netflix The Get Down.
2018 est l'année de son nouvel album The Optimist dont la musique reflète l'ambiance positive qui a accompagné l'élection du Président Obama en 2009.
Flagey
---
An important message from Ryan Porter over The Optimist
Ryan Porter: Jams from the Shack - Downbeat
What's Old Is New: Ryan Porter's 'The Optimist' Finally Arrives - Passion of the Weiss