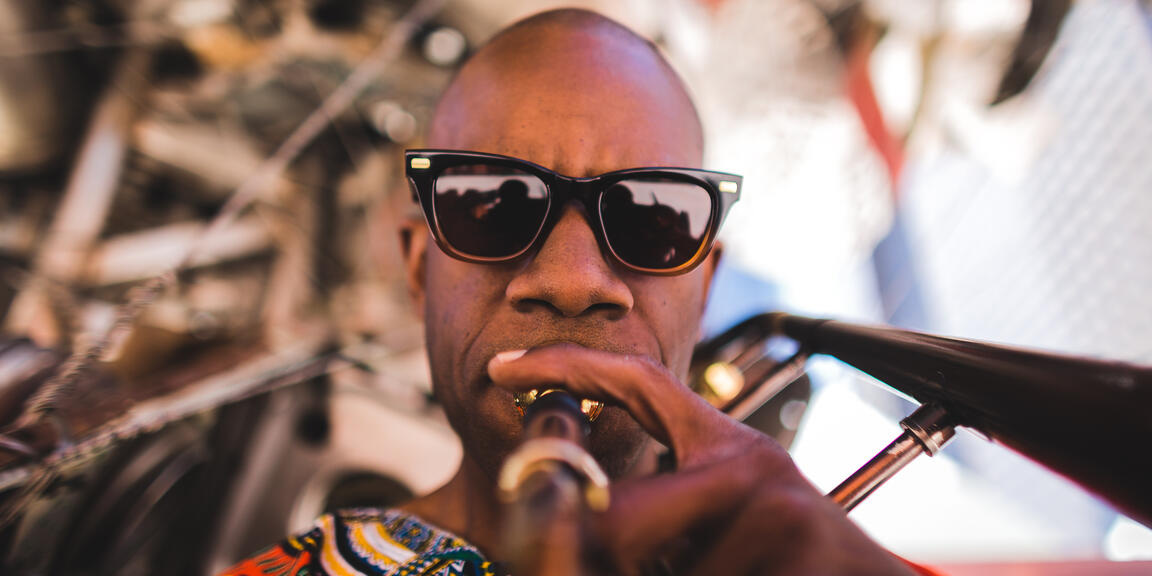 Ryan Porter feat. the West Coast Get Down, starring Kamasi Washington
Album presentation : The Optimist (World Galaxy, 2018)
We kregen net bericht dat Ryan Porter zijn concert in Flagey moet annuleren wegens plotse ziekenhuisopname. We zoeken momenteel een nieuwe datum in 2019 voor zijn concert en zullen je zo snel mogelijk opnieuw contacteren met meer nieuws.
---
Snoop Dogg, Al Green, Aretha Franklin, Herbie Hancock, Kamasi Washington,… het zijn de grote namen waarmee West-Coast jazzmuzikant en trombonespeler Ryan Porter al decennialang op het podium staat. De voorbije jaren was hij te horen op The Epic van Kamasi Washington, To Pimp A Butterfly van Kendrick Lamar en werkte hij aan de muziek voor de Netflix serie The Get Down.
2018 is het jaar van zijn nieuwe plaat The Optimist met muziek die een positieve vibe uitstraalt die Porter samen met miljoenen anderen voelde toen President Obama verkozen werd in 2009.
Flagey
---
An important message from Ryan Porter over The Optimist
Ryan Porter: Jams from the Shack - Downbeat
What's Old Is New: Ryan Porter's 'The Optimist' Finally Arrives - Passion of the Weiss