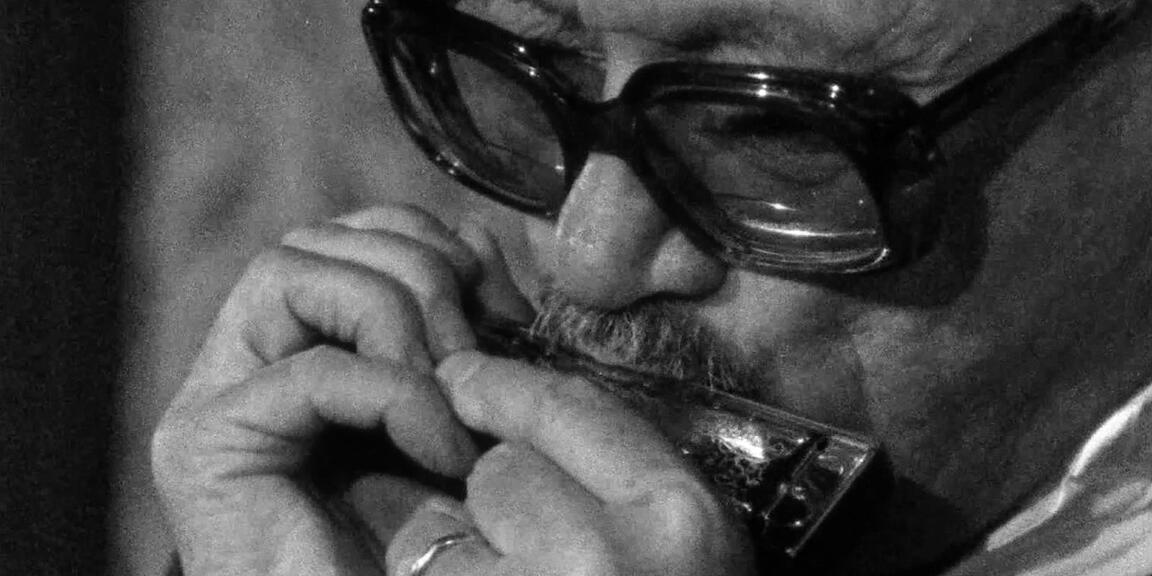 Toots'suite + Intérieur Nuit – Aka Moon
Fred Van Besien, David Lachterman + Richard Wandel
Sonuma en het Brussel Jazz Festival bundelen de krachten voor een eerbetoon aan twee boegbeelden uit de Belgische jazzwereld.
Flagey, Sonuma
---
Toots'suite (Fred Van Besien, David Lachterman)
BE – 1984 – 52' – FRE OV – NIET OND
Een ploeg van de Belgische televisie volgde de goedlachse en 's werelds beroemdste mondharmonicaspeler Toots Thielemans van New York tot Brussel tijdens deze sfeervolle documentaire vol muziek.
+
Intérieur Nuit – Aka Moon (Richard Wandel)
met Fabrizio Cassol, Michel Hatzigeorgiou, Stéphane Galland, Philippe Lemoine
BE – 1994 – 38' – FRE OV – NIET OND
In 1994 volgde het programma Intérieur Nuit een tijdlang het doen en laten van Aka Moon. Maak kennis met deze unieke Belgische jazzband doorheen tal van Brusselse optredens en interviews met schrijvers en muzikanten waaronder Toots Thielemans.