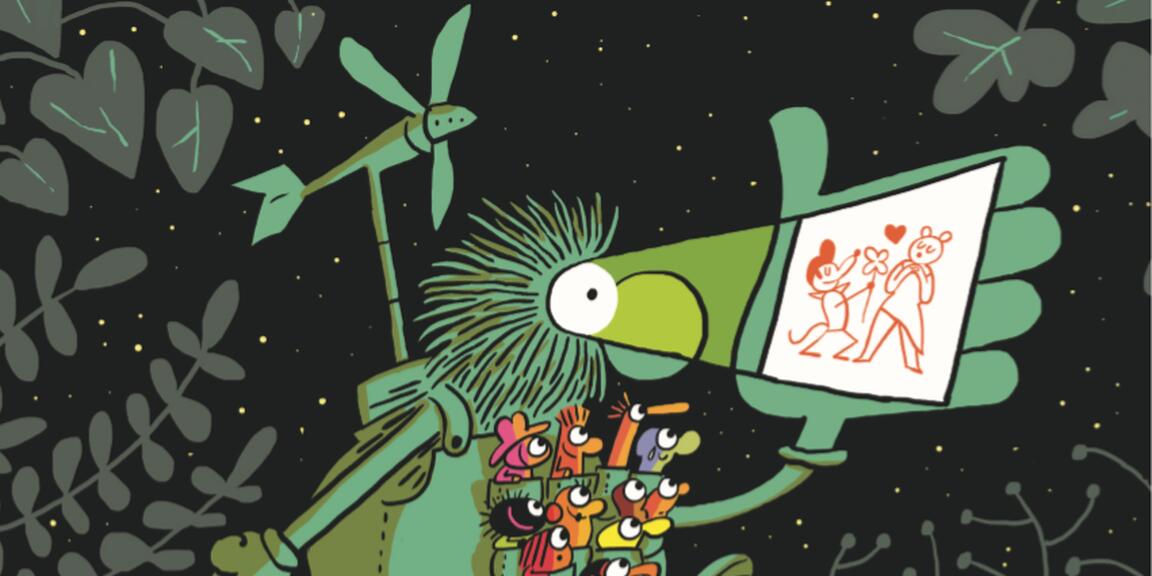 Anima Festival 2020
Tien dagen volledig in het teken van de animatiefilm
Anima, het internationaal festival van de animatiefilm van Brussel, vindt elk jaar weer plaats tijdens de Krokusvakantie. Tien dagen lang animatiefilms, met onuitgebrachte films voor elke leeftijd, van de allerkleinsten tot volwassenen.
In totaal zijn er ongeveer 300 animatiefilms op het programma, animatieworkshops voor kinderen, ontmoetingen met regisseurs, een interactieve tentoonstelling, concerten, conferenties voor professionals, ludieke installaties en pannenkoeken voor iedereen!
---
5 voorstellingen met MINIPASS (28€): Niet nominatief. Kan gebruikt worden door één of meerdere personen (kinderen of volwassenen). Geen reducties. Enkel geldig in Brussel (in Flagey en voor de Animavoorstellingen in Cinema Palace). Niet geldig voor de Masterclass, de Animeernacht en het VR Festival. Stel zelf je MINIPASS samen door 5 voorstellingen (of een veelvoud van 5) uit te kiezen, klik op de 'minipass'-prijs en betaal direct op onze website. Ook geldig in onze ticketshop.
Alle voorstellingen met de FESTIVALPAS (70€): Persoonlijk pasje op naam, geldig voor alle voorstellingen, Futuranima en de Animeernacht, met uitzondering van de Masterclass. Wanneer uw aanvraag voor een festivalpas ingevuld is en de betaling gebeurd is, krijgt u per mail een interactief reservatierooster toegestuurd van zodra het programma online staat.
Programma