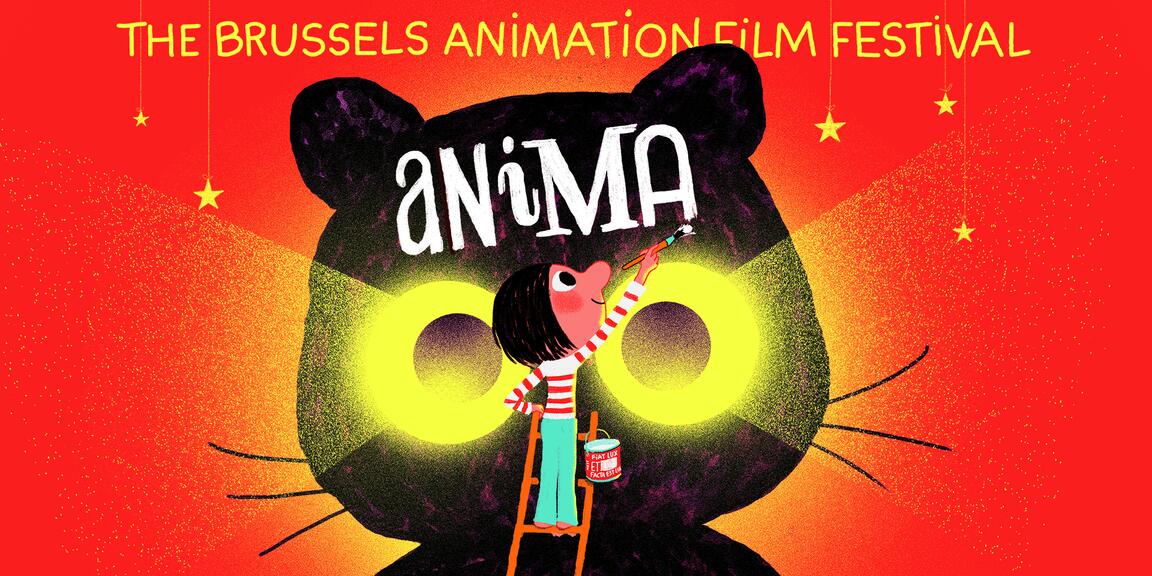 Anima Festival 2019
The Brussels International Animation Film Festival
Tien dagen lang valt er tijdens de 38ste editie van ANIMA van alles te beleven. De projectoren van de drie zalen van Flagey draaien op volle toeren voor een festijn met de beste en belangrijkste animatiefilms van het seizoen in avant-première. Anima 2019 staat, onder andere, voor 16 langspeelfilms en 123 kortfilms in competitie, een focus op Frankrijk, een hommage aan de grote Japanse filmmaker Isao Takahata, randactiviteiten voor kinderen en jongeren, de traditionele Animeernacht en nog veel meer !
---
5 voorstellingen met MINIPASS (28€): Niet nominatief. Kan gebruikt worden door één of meerdere personen (kinderen of volwassenen). Geen reducties. Enkel geldig in Brussel (in Flagey en voor de Animavoorstellingen in Cinema Palace). Niet geldig voor de Masterclass, de Animeernacht en het VR Festival. Stel zelf je MINIPASS samen door 5 voorstellingen (of een veelvoud van 5) uit te kiezen, klik op de 'minipass'-prijs en betaal direct op onze website. Ook geldig in onze ticketshop.
Alle voorstellingen met de FESTIVALPAS (70€): Persoonlijk pasje op naam, geldig voor alle voorstellingen, Futuranima en de Animeernacht, met uitzondering van de Masterclass. Wanneer uw aanvraag voor een festivalpas ingevuld is en de betaling gebeurd is, krijgt u per mail een interactief reservatierooster toegestuurd van zodra het programma online staat.
Programma