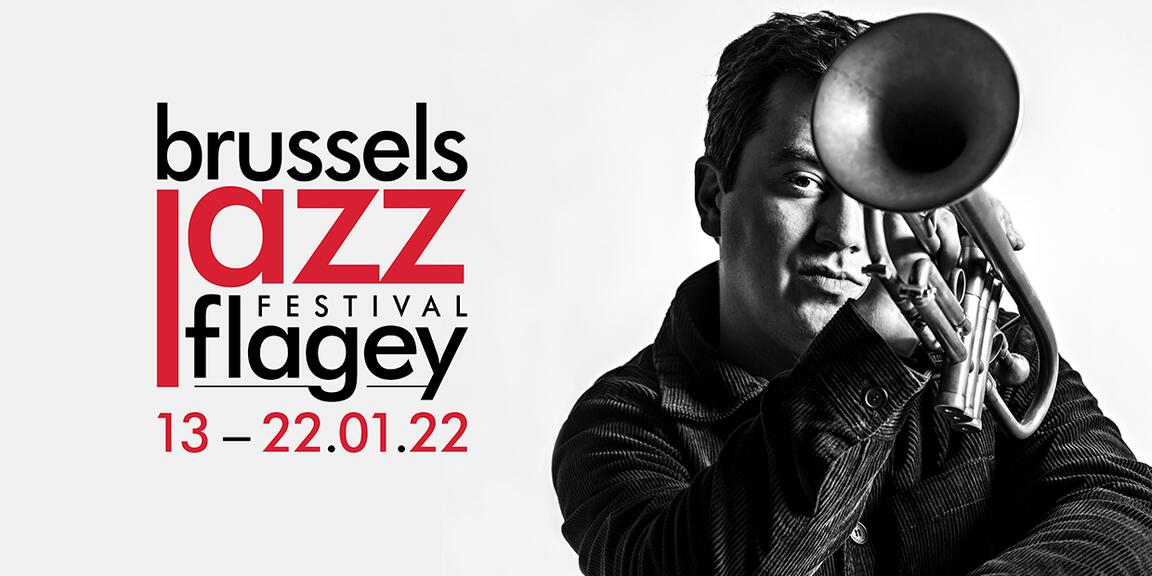 Brussels Jazz Festival 2022
Het Brussels Jazz Festival, dat is de vaste afspraak voor de jazzliefhebbers aan het begin van elk nieuwe jaar. Naar goede gewoonte kan je tien dagen lang komen genieten van jazz in al zijn facetten.
Tal van opwindende concerten staan op het programma. Zo opent het Bill Frisell Trio het festival samen met Brussels Philharmonic in het kader van Jazz Meets Symphonic, trompettist Jean-Paul Estiévenart, artiest in residentie van het festival, krijgt carte blanche voor niet minder dan drie gloednieuwe projecten, er is een focus op hedendaagse vrouwelijk jazzartiesten zoals Tania Giannouli, Emma-Jean Thackray, Chelsea Carmichael en Muriel Grossman, en we nodigen wereldbefaamde artiesten uit zoals Jakob Bro, Avishai Cohen en Kamaal Williams.
Naar jaarlijkse gewoonte nodigen we jonge Belgische artiesten om hun nieuwe muziek of hun laatste albums voor te stellen. Te gast dit jaar zijn onder andere De Beren Gieren, GingerblackGinger, Lara Rosseel Band en enkele bijzondere artiesten verbonden aan het Aspen Label
Ook wanneer de muziek stopt gaat het festival verder. Het filmprogramma van het festival zet de legendarische Toots Thielemans in de kijker, er zijn jazzy activiteiten voor kinderen, en de avonden sluiten zich al dansend af met DJ's en jong jazztalent.
Ontdek het allemaal op deze pagina en nog veel meer!
---
TICKETING
Koop je tickets voor elk concert apart, of kies voor een van onze passen en geniet van een voordeeltarief:
Combi Tickets - 30 € - toegang tot 3 concerten (gedurende één avond: 19:30 + 21:00 + 22:30)
Festival Pass - 150 € - toegang tot alle concerten (gedurende 10 dagen)
Festival pass 13.01 - 22.01 | Toegang tot alle concerten | Vergeet niet vooraf online zetels te reserveren voor de concerten die je wilt zien met de code die op je pas staat. Deze reservatie is verplicht.
---
Kom in de festivalstemming met deze speciale playlist op Spotify
---
In samenwerking met Brussels Philharmonic, Cinematek, Aspen Label, Brownswood, Belpop, JazzLab, Canvas, Sonuma & Toots100
Programma