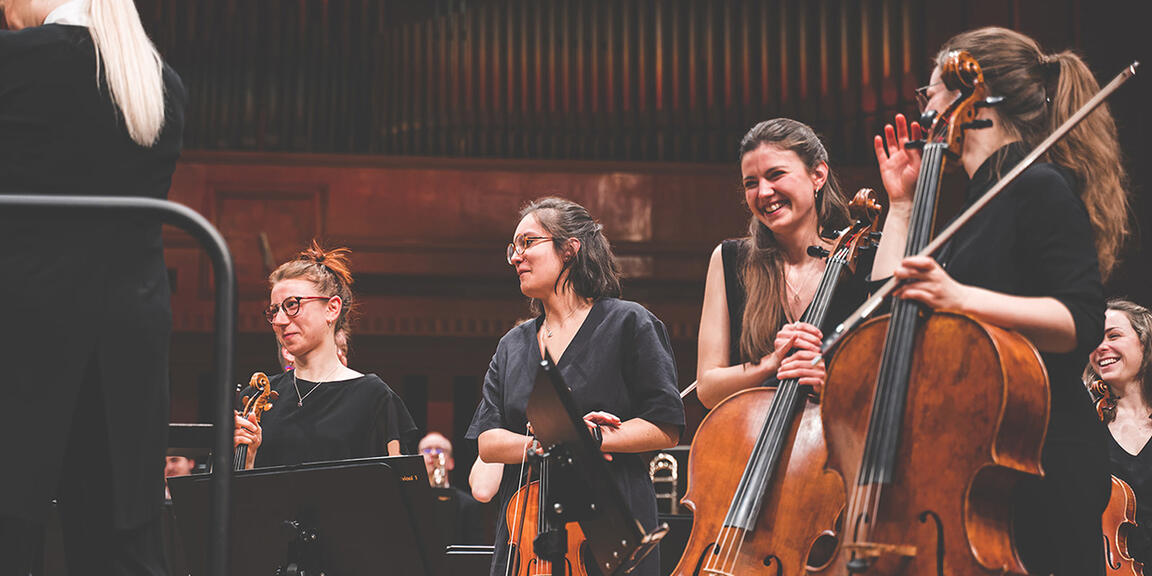 Youth Orchestra Flanders & Brussels Philharmonic
Youth Orchestra Flanders explores composers' response to oppression. Under the experienced baton of former music director of Brussels Philharmonic Yoel Levi, and starring cellist Victor Julien-Laferrière, winner of the prestigious Queen Elisabeth Competition 2017, the orchestra presents works by Beethoven and Shostakovich.
Napoleon crowned himself as Emperor, leading to Beethoven's enraged response: he deleted the tyrant's name from the title page of his Third Symphony 'Eroica'. Shortly after, Count Egmont's beheading on the Grand Place in Brussels served as the inspiration for Beethoven's famous overture, immortalizing the count as a symbol against injustice.
Centuries later, the clash between Shostakovich and the oppressive Soviet regime marked the tormented composer forever, making his First Cello Concerto one of the most heart-wrenching works ever written.
Flagey, Youth Orchestra Flanders & Brussels Philharmonic