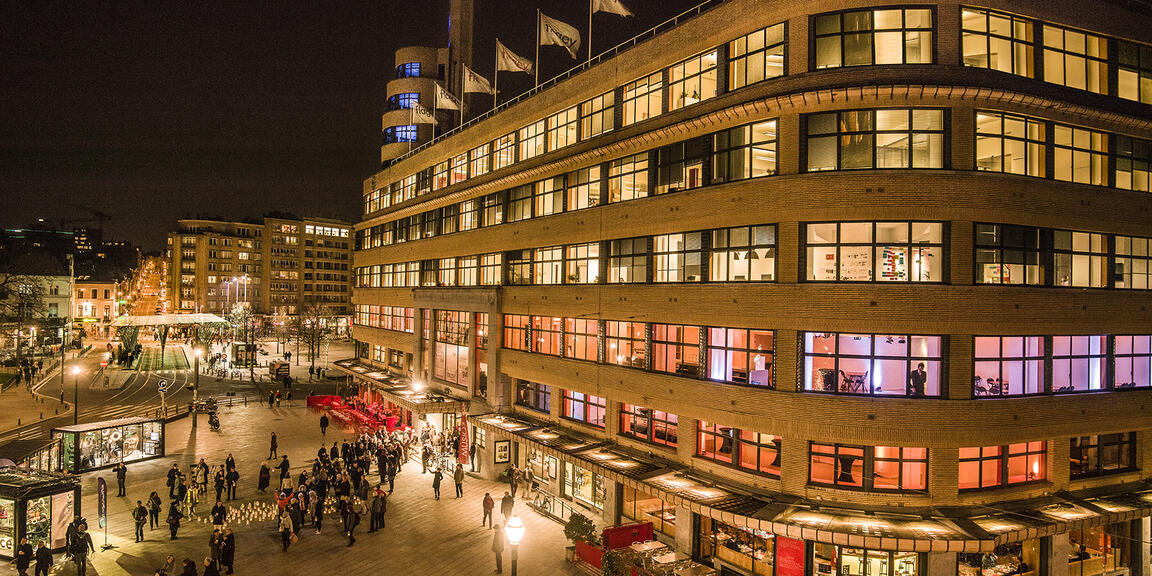 The artistic committee guarantees the quality of the training and of the musical staff. Members of the artistic committee also work directly with the young people by giving masterclasses and workshops, and through joint projects.
Helen Cassano is a Belgian singer, conductor and musicologist with Spanish and English roots. She sings in Belgium and abroad with the Vlaams Radiokoor and the Huelgas Ensemble, and conducts the Brussels Chamber Choir. Helen will be the conductor of Flagey Academy, and will determine, together with the artistic committee and the Flagey Academy team, the method and future development for the choir programme.
Jeroen D'hoe is an internationally-renowned Belgian musicologist, pianist and composer who teaches composition in Leuven and at the Conservatory of Utrecht. His 'Brussels Songbook' will bring together various musical traditions reflecting the diversity of cultures present in Brussels, and will become a foundation for the repertoire of Flagey Academy.
Philippe Herreweghe founded the Collegium Vocale Gent in 1970, and under his direction, it has become a landmark ensemble with an international reputation. He was also responsible for the creation of the Chapelle Royale in Paris and for the development of the Accademia delle Crete Senesi. In 2019 he was appointed Cantor of Flagey.
Edward Higginbottom, British conductor and organist, has directed the Choir of New College in Oxford for 35 years. His original and demanding approach to choral singing has given this ensemble an international dimension. His vision and method inspired the genesis and development of Flagey Academy.
Gilles Ledure has been artistic director of several European ensembles in Belgium, Luxembourg and France. Since 2011, he has been the general and artistic director of Flagey. Since 2019 he has also been president of the jury of the instrumental sessions of the Queen Elisabeth Competition. He founded Flagey Academy in 2019.
Lionel Meunier founded the Vox Luminis ensemble in 2004 and has given it international stature. As a singer, choral conductor, coach and guest conductor of numerous European ensembles, he gives great importance to vocal excellence, which is reflected in the organisation of conferences, masterclasses and training programmes.
Zeno Popescu is active as a soloist in La Monnaie/De Munt and the Queen Elisabeth Music Chapel. He has been the conductor of the Equinox children's choir (Queen Elisabeth Music Chapel) since 2013, and founded the Singing Molenbeek children's choir in 2014. Since 2019 he has been leading Flagey Academy's preparatory choir programme in primary schools in Brussels.
Bart Van Reyn is the musical director of the Vlaams Radiokoor and conductor of the Danish Radio Choir. An eclectic conductor, he regularly leads prestigious ensembles in Europe and has worked with some of the greatest composers.