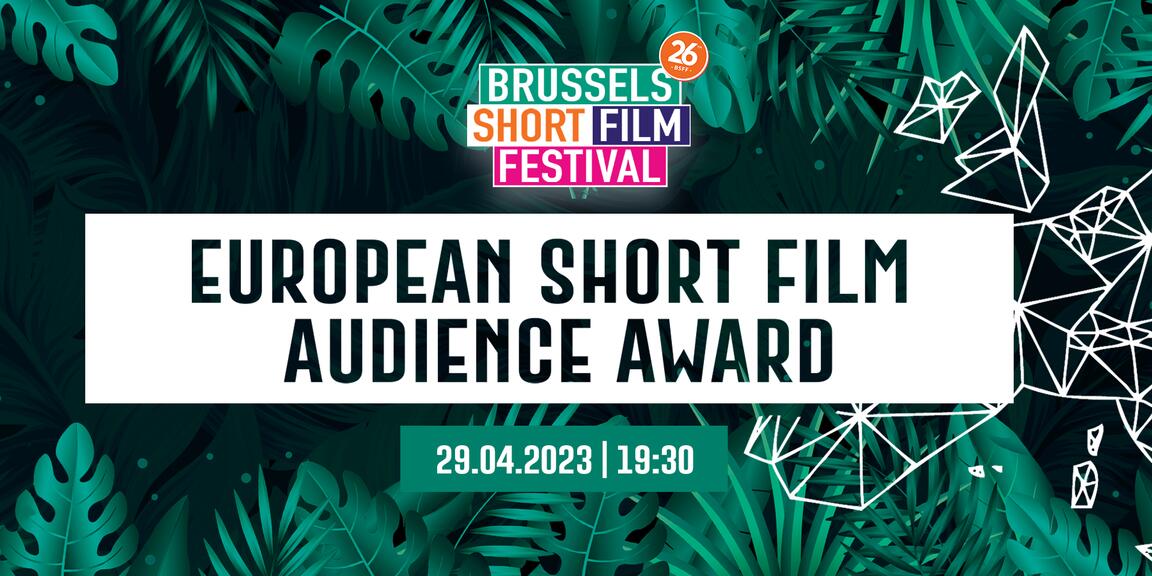 ESFAA
Brussels Short Film Festival 2023
---
Beş (Ayla Çekin Satijn)
BE - 2021 - fiction - color - 07'04'' - Dutch/Turkish OV - FRE/ENG SBT
with Zehra Gokta, Deniz Campinar, Serin Utlu, Yeliz Dogan, Eda Akova

Jury Prize at Go Short. When a young woman returns to her native village to attend a childhood friend's traditional Turkish wedding, she is afraid she will not be accepted. But when, in this short drama, she reunites with her four friends from bygone years, she discovers she is not free of prejudice either.
Blue Note (Pavel Andonov)
FIN/UK - 2022 - fiction - color - 21'00'' - Finnish OV - FRE/ENG SBT
with Linda Hämäläinen, David Kozma, Alma Pöysti

Jury Prize at Tampere Festival. Leena is faced with a heartbreaking commitment after spending a beautiful day with her terminally ill husband Boris in their summer cottage.
Baby Thump (Ian Killick)
BE - 2021 - fiction - color - 10'55'' - English OV - FRE SBT
with Kathryn O'Reilly, Brigid Lohrey, Derek Elwood
Jury Prize at Encounters Festival. Being woken by a newborn is one thing...what to do with it? That's quite another.
Garrano (David Doutel, Vasco Sá)
LT/PT - 2022 - fiction - color - 14'00' - Portuguese OV - FRE/ENG SBT
with António Durães, David Doutel, Paulo Calatré, Rodolfo Areias

Jury Prize at Vila do conde Festival. A Garrano horse is forced to pull a heavy load under the sun's blazing heat. A young boy, Joel, discovers a man who is about to set the forest on fire.
Rag Head (Grégory Carnoli, Thibaut Wohlfahrt)
BE - 2022 - fiction - color - 21'38' - French OV - ENG SBT
with Grégory Carnoli, Hervé Guerrisi, Corentin Skwara, Sofie Decleir, Kristof Coenen, Lotfi Yahya Jedidi

Jury Prize at the Brussels Short Film Festival. Stéphane returns to his hometown, La Louvière, to watch a football match with his childhood friends. At the end of the match, they manage to persuade Stéphane to go with them on a trip to a Flemish nightclub. But Stéphane is refused entry.
Flagey, Brussels Short Film Festival