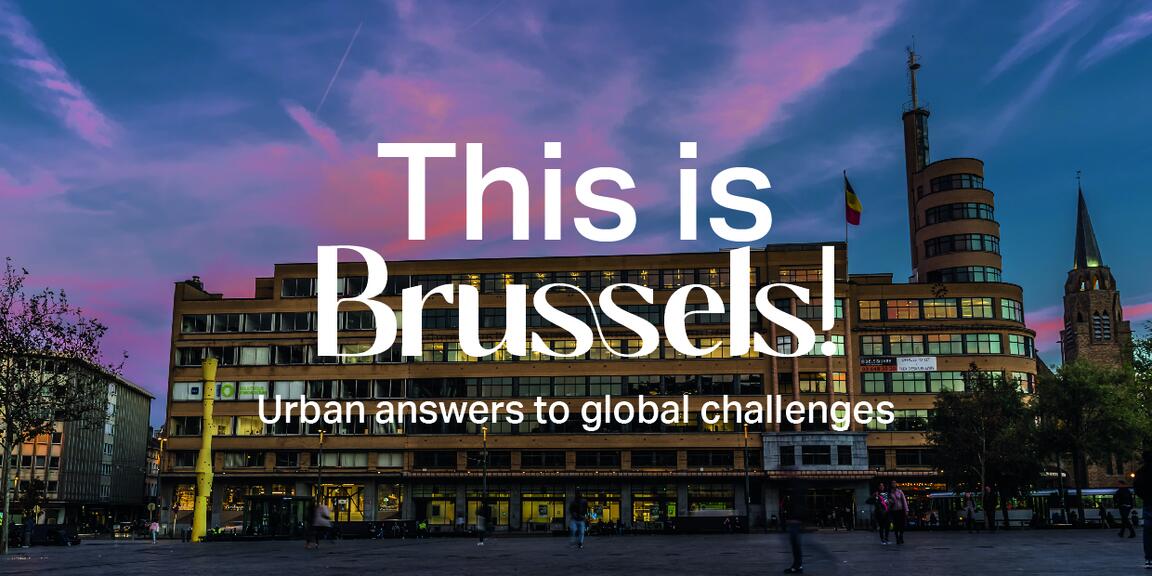 This is Brussels
Urban answers to global challenges
Join us for an evening of thought-provoking lectures, discussions, and an engaging artistic performance as we delve into local urban answers to global challenges.
We are thrilled to welcome Philipp Rode, Executive Director of LSE Cities and expert in governance systems and sustainable urban development, as keynote speaker. Following his presentation, local experts will zoom in on some of Brussels' initiatives concerning housing, circular economy, decolonisation, culture, …
This special event brings together urban actors from around the world who are part of the international city conference (12/06 – 15/06) "Brussels Urban Summit", alongside the Brussels audience and local experts. Discover how Brussels is an innovative laboratory for the future and what we can learn from its approaches.
Hosted by Brussels Studies Institute, Brussels Academy, Brussels2030 and the Brussels-Capital Region, This is Brussels! is free, open to everyone and ends with a drink.
Reserve your seat now for this unforgettable evening on 15 June 8 pm in Flagey!
With Philipp Rode (LSE Cities), Saskia Sassen (Columbia University, video message), Stephan Kampelmann (Sonian Wood Coop), Nele Aernouts (VUB - Community Land Trust Brussels), Pitcho Womba Konga (multidisciplinary artist), Yasmina Zian (University of Luxembourg), André Sobczak (Eurocities), Aitor Hernández Morales (POLITICO Europe) and more ...
*Contrary to what we announced before, Saskia Sassen finally won't be able to be present in Brussels on 15/06. She will introduce the evening with a video interview recorded in advance.