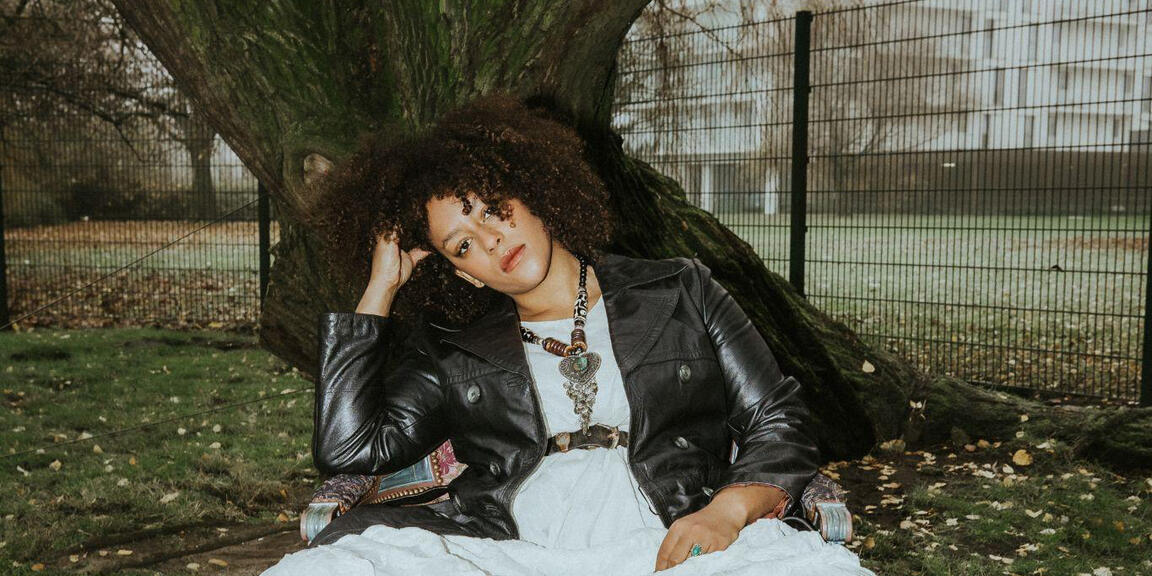 Adja is Brussels-based creator, singer and performer Adja Fassa, an artist who is quickly making a name for herself in Belgium as a multidisciplinary talent with big plans.
Besides being a musician, she is also a theatre maker, in the process of developing what she herself calls "Sophisticated Soul in a hybrid concert format": music takes centre stage, with her live shows gradually taking on a theatrical character. She tells stories through song, accompanied by other sensory elements such as smell and symbolic visualisations. All this out of a desire to visualise the (collective) subconscious and especially, the feelings we experience at the tipping points of our lives, into a total experience.
The national journal De Morgen tipped her as 'one of the six Belgian promises of 2023': "Her debut EP is stylistically reminiscent of the spiritual neo-soul of Erykah Badu, the black empowerment of Solange and the velvet approach of Lianne La Havas."
Her debut EP IRONEYE has been released in February 2023 on Belgian label Sdban Ultra.
Flagey