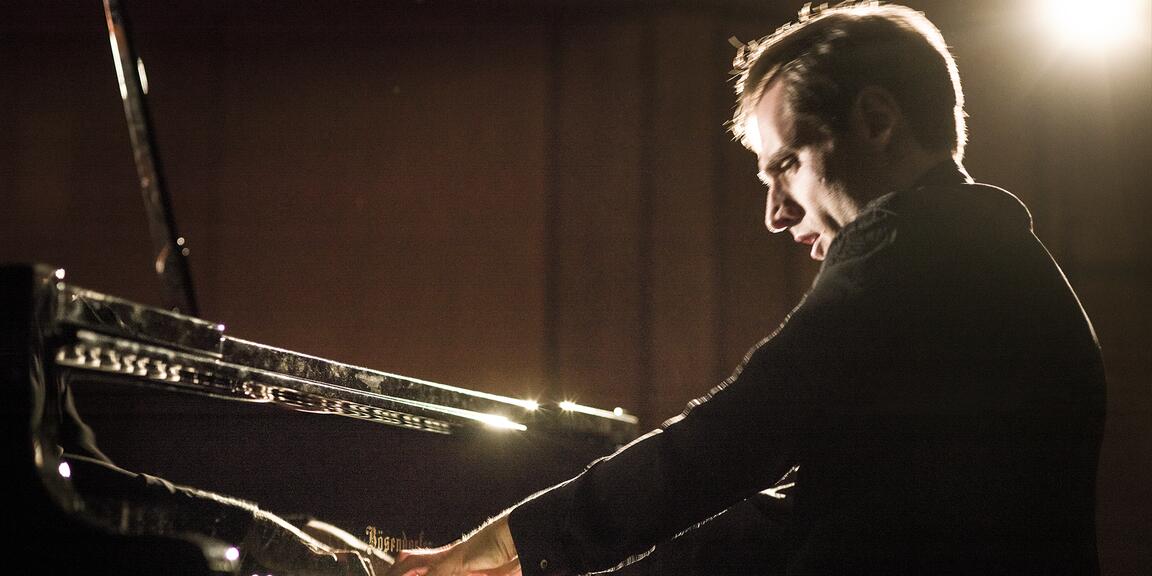 Brussels Philharmonic & Boris Giltburg
Rachmaninov Festival Day #02
The Early Years. A promising future and a hate-love relationship: Rachmaninov & Rimsky-Korsakov.
Sergei Rachmaninov was born with the exceptional combination of strong musical genes and a solid portion of extraordinary talent – which was soon noticed. Immediately after finishing his studies, he was recognised as a fully-fledged composer, and one of the most impressive works of his young years was his First Piano Concerto.
Yet Rachmaninov would later be critical of this work of his youth (he was barely 18 when he wrote it), and reworked it in 1917. The concerto combines the virtuosity, lyrical melodies and dramatic power of the young Rachmaninov with the refinement and nuance of an experienced composer – and some truly challenging passages for the pianist.
Rachmaninov had a complicated relationship with his fellow composer Nikolai Rimsky-Korsakov, which was in turns friendly and tense. Rachmaninov felt hemmed in by the latter's strict 'Russian' style. Scheherazade, by far Rimsky-Korsakov's best-known work, is infused with Russian orientalism – and yet Rachmaninov chose the work for one of his recordings on piano roll for the American Piano Company, still available to listen to online.
Flagey, Brussels Philharmonic
---
You may also be interested in: