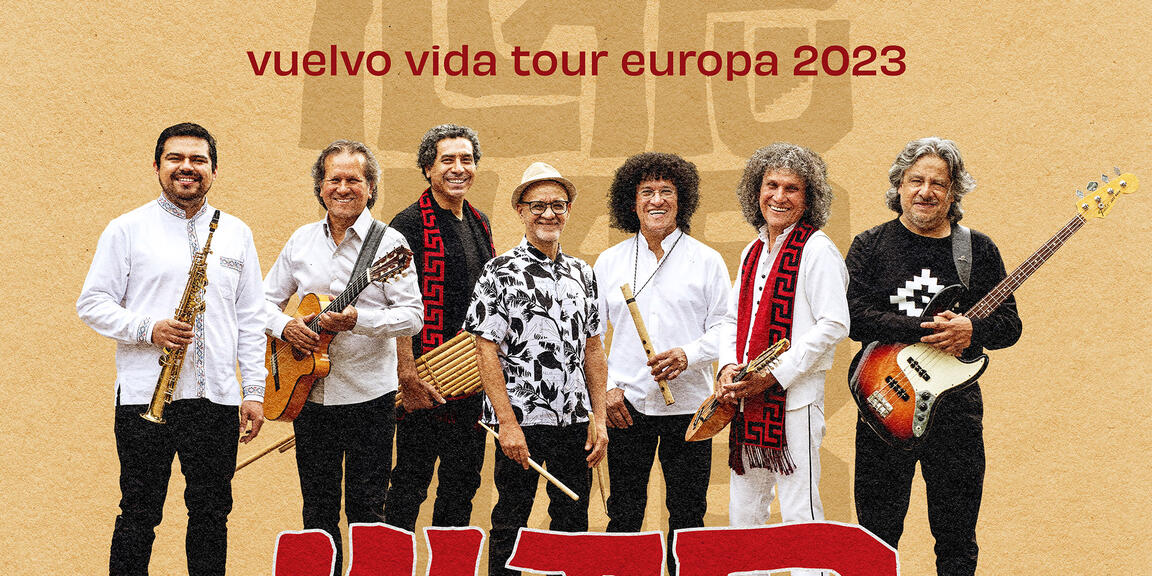 Illapu returns to Europe to reunite after 10 years since their last tour, and this time they do it with great milestones and new repertoire.
They arrive celebrating the most successful album in their history, the best-selling album in the history of Chilean music. They also come with two new singles and the album "Con sentido y Razón" from which they will present the most listened to songs. All of this follows a 50-year anniversary tour that took them to over 50 cities in Chile and Latin America.
It is a long-awaited reunion for thousands of fans that will be unforgettable and filled with songs, emotions, and history.
Illapu is one of the most prominent groups in contemporary Latin American popular music with Andean roots. These musical roots are the inexhaustible source from which their harmonic and sonic constructions arise. They have traveled the world with their music and in Chile, they are one of the most important bands.
Today, Illapu is a group with an open and modern musical proposal, linked to the sounds, textures, rhythms, and melodies of our time. Illapu sings about life, love, justice, the preservation of the cultural sources of America, its environment, and the people who inhabit it.
Illapu arrives in Europe with the undiminished relevance of their message, commitment, and sound, which resonates strongly in the hearts of different generations, with that unceasing strength and energy, and with an outlook on life that keeps them as one of the most relevant musical groups of the present.
It is an unmissable encounter with one of the most significant musical groups of the present. A concert loaded with memories, emotions, and history, with the same artistic deployment and quality as always, with the affection and energy of its members multiplying the meaning, the reasons, and the voices along with those present in this reunion