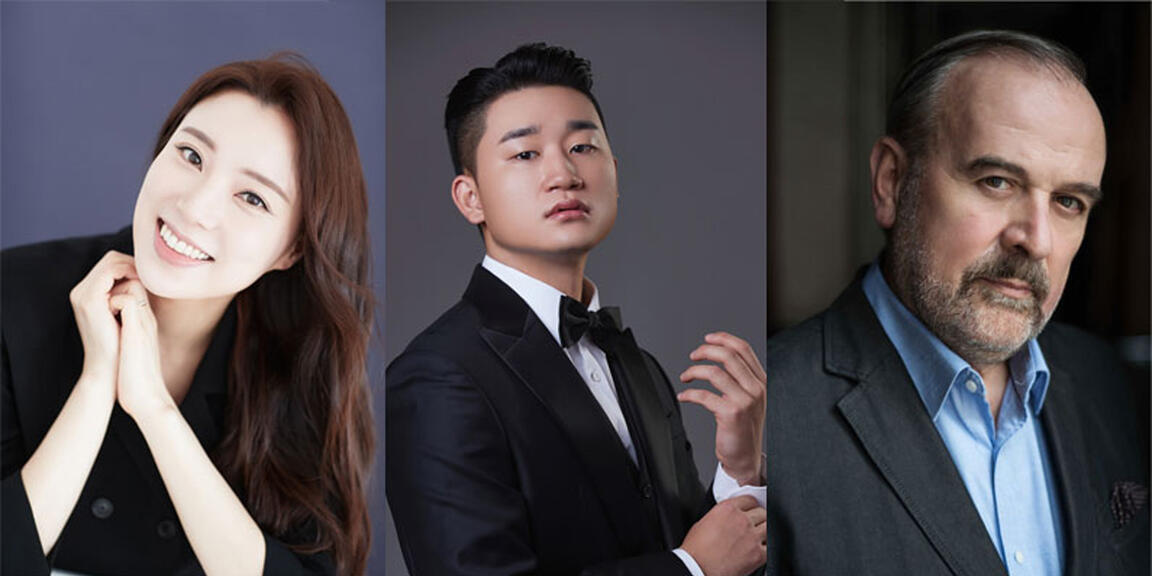 Sumi Hwang, Taehan Kim, Helmut Deutsch
Celebrate the 60th Anniversary of Korea-EU Relations with musical excellence !
Join us for an evening of unparalleled musical artistry as we celebrate the enduring friendship between Korea and the EU. We are delighted to present two distinguished Queen Elisabeth Competition winners, Sumi Hwang and Taehan Kim, alongside the illustrious pianist, Helmut Deutsch, in a historic performance.
Ministry of Culture, Sports, and Tourism of the Republic of Korea, Korean Cultural Center, Korean Foundation for International Cultural Exchange