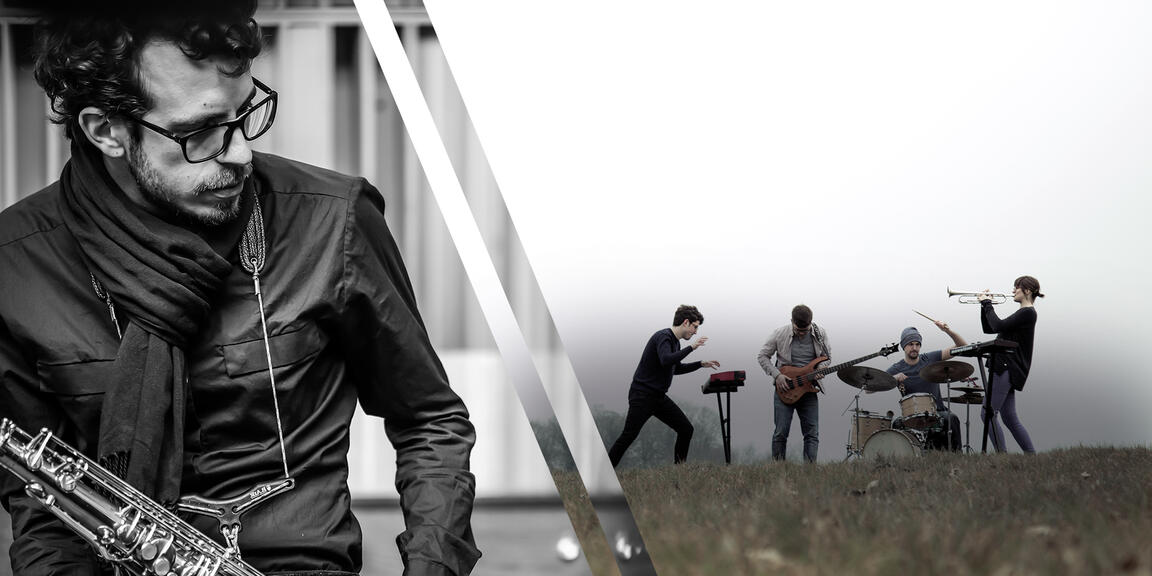 Oded Tzur Quartet + Dinosaur
In 2012, Oded Tzur scheduled a rehearsal in Brooklyn with Shai Maestro, Petros Klampanis and Ziv Ravitz. The immediate connection between the four musicians led to the creation of the Oded Tzur Quartet, whose two albums on Enja Records (2015 & 2017) earned it the title "A new type of swing". The quartet's music explores relationships between the jazz setting and Indian music's universe of microtonality and melodic architecture, and has won extraordinary critical acclaim in Japan, South Africa, Europe, Russia and the US. Its unique language of improvisation takes the listener on a journey many describe as "musical storytelling", and evokes deep contrasts between silent passages and dramatic crescendos.
Dinosaur is one of the most vital and creative new ensembles in the UK today. Led by trumpeter and composer Laura Jurd, Dinosaur has performed throughout the UK and Europe including the Berlin Jazz Festival, Jazz Sur Son 31 in Toulouse and Jazzahead in Bremen. In early 2016, Laura signed an exclusive album deal with British label, Edition Records for the release of Dinosaur's debut album Together, As One in September 2016. Combining electric grooves, folk-infused melodies and a uniquely characterful harmonic sense the music is formidable and utterly compelling.
Flagey