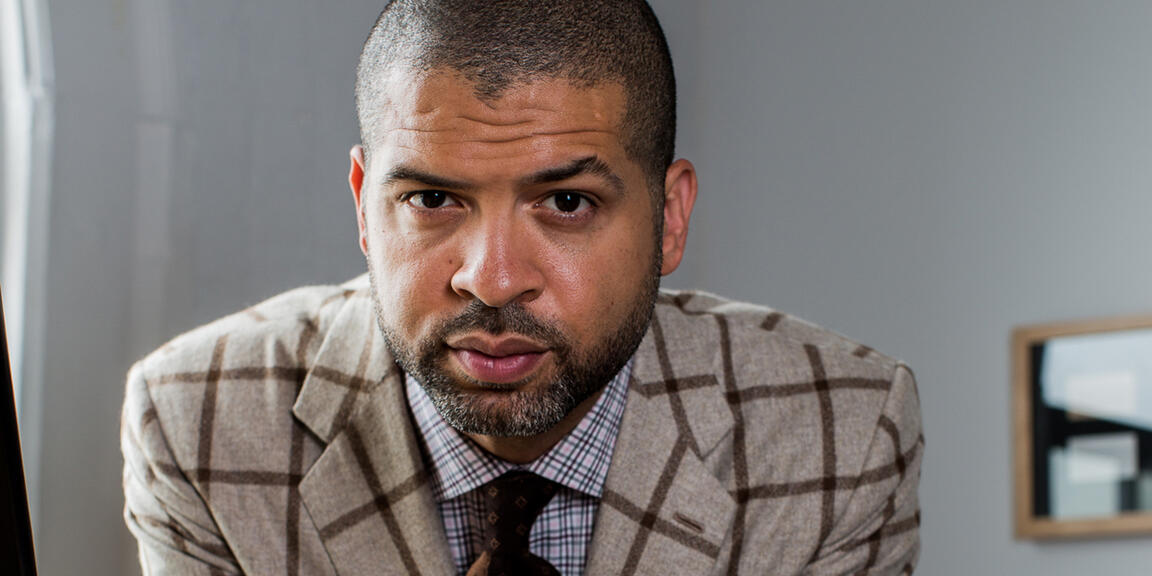 Jason Moran presents : In My Mind – Monk at Town Hall 1959
Since his tremendous emergence on the music scene in the late 90s, jazz pianist Jason Moran has proven more than his brilliance as a performer. The Blue Note Records recording artist has established himself as a risk-taker and innovator of new directions for jazz as a whole. In almost every category that matters – improvisation, composition, group concept, repertoire, technique and experimentation – Moran in all his settings, group, solo, and special projects, has continuously challenged the status quo, and earned the reputation as "the future of jazz". Moran was awarded on of the the prestigious Doris Duke Artist Awards for 2016. In My Mind – Monk at Town Hall, 1959 is an acclaimed multimedia performance examining pianist Thelonious Monk's creation process.
Flagey
---
'A stunning project - connecting with Monk beyond the surface of his music.' The New York Times.
'Triumphantly cherishing Monk by unveiling a world he had made possible.' The Guardian.
Jason Moran Brings Monk Into The Multimedia Age
Jason Moran takes liberties with his homage to Thelonious Monk
The Jazz Standard