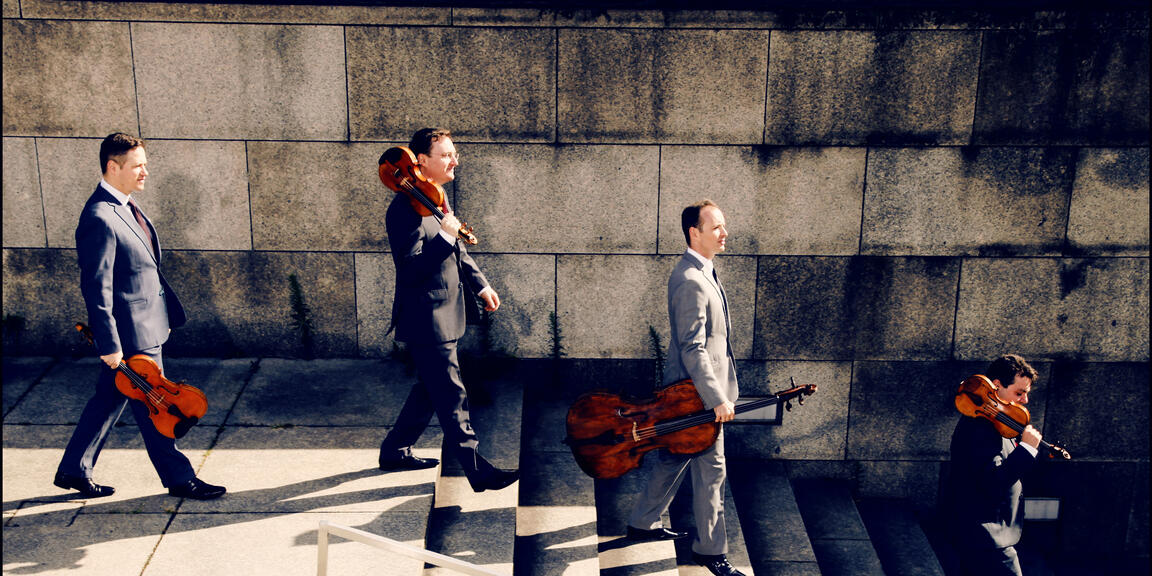 Jerusalem Quartet: Gary Hoffman & Miguel da Silva
Before the concert, we organise a sonic tasting with pianist Julien Libeer, violinist Elsa de Lacerda and mathematician Isar Goyvaerts. Read all the details about it here.
This famous Israeli quartet celebrated its twentieth birthday last season, and is in residence at Flagey for the next three seasons. Their previous concert in Studio 4 with the 'American' Quartet by Antonín Dvořák was received with wild enthusiasm, which explains why they are back with a whole programme devoted to this Czech composer. The quartet will be working with artists in residence from the Queen Elisabeth Musical Chapel.
Flagey, Music Chapel