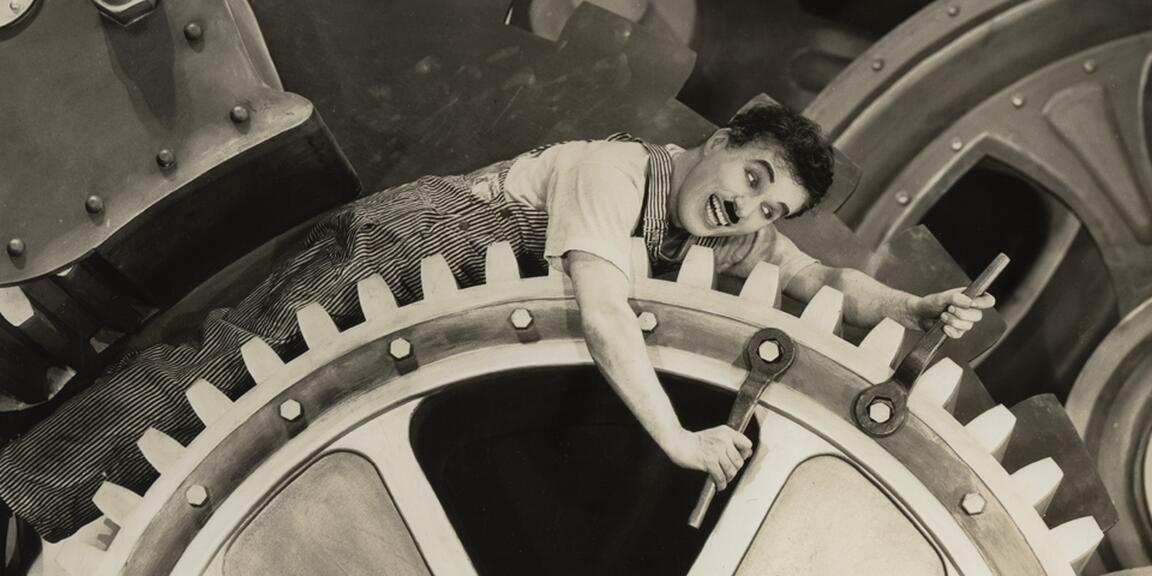 Brussels Philharmonic : Modern Times in Concert
With Modern Times (1936) Chaplin – under pressure from the rise of the 'talkies' – produced his last silent film. The movie, a commentary on the industrialization of the world, was nevertheless his greatest success. The images of Chaplin amidst the immense cogwheels of a giant factory machine have become legendary, as has the struggles of the tramp against the machines and the US bureaucracy.
The famous character of the tramp so masterfully embodied by Chaplin continues to engage our imaginations. Certainly this jewel of a classic film, for old and young, with its familiar, hilarious as well as moving moments can today more than ever give us something to think about.
Chaplin composed the music for the film himself, and the score has now been lovingly restored.
Flagey, Brussels Philharmonic
---
You may also be interested in: