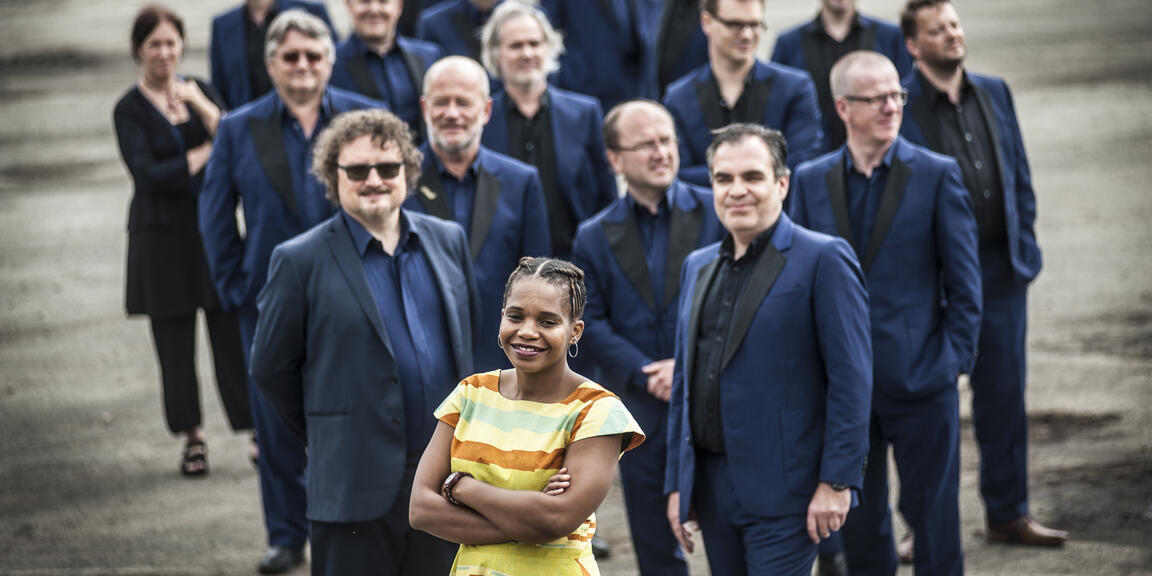 Tutu Puoane & Brussels Jazz Orchestra : We Have a Dream
The year 2018 will mark the 50th anniversary of Martin Luther King's assassination. Brussels Jazz Orchestra will commemorate his death with a musical production around the theme of human rights. We have a dream will present new arrangements of great pop, rock, soul and jazz songs. Singer Tutu Puoane, from Antwerp with South African roots, will sing with a raised fist, an indictment – a call for justice.
Human rights and music somehow share a mutual attraction. Songs protesting slavery and war and pleading for equality are interwoven with the history of music of past centuries. Blues, reggae, folk, rock, hip-hop and jazz are beloved genres for songs about injustice, and even Beethoven was protesting against the war with his Ode to Joy. Frank Vaganée and Tutu Puoane searched through their record collections and selected their personal favourites from the rich tradition of the protest song. From Stevie Wonder to Marvin Gaye, from Nina Simone to Sting, from Rod Stewart to Donny Hathaway, each and every one is a powerful song about injustice, oppression or inequality. The programme will end tongue in cheek, with Kermit's 'It's not easy being green'.
Flagey, Brussels Jazz Orchestra