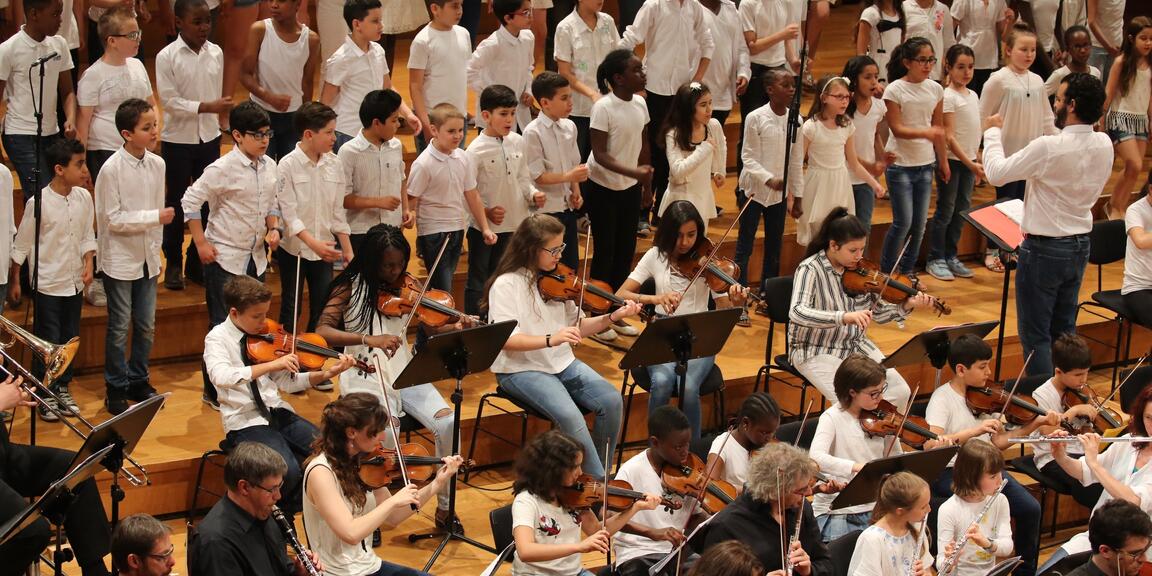 El Sistema Centre / Sud : The Superheroes
with the Belgian National Orchestra
At the heart of the scene: children singers, composers, creators of superheroes, singing together stories of dinosaurs becoming extinct, baby sumo invaders, inspectors on bikes, and funny dragons. All ends well thanks to SuperTik, Loup Bombe, Lala and Trivor, the superhero children.
In front: an orchestra of 80 musicians aged 8 to 12 years, together with musicians of the Belgian National Orchestra.
Above: a giant screen showing drawings by the great students of the comic department of the ESA-Saint-Luc.
Throughout: the great songs of Nick Hayes, written with and for children, in the style of Star Wars, Star Trek and Battlestar Galactica.
In the concert hall: the super children are invited to dress up, to sing and to wake up the superheroes that lie dormant inside of them.
Flagey, Belgian National Orchestra, ReMuA/ShAkE, ESA Saint-Luc Bruxelles
---
El Sistema Belgium : equal opportunities for all thanks to music
El Sistema Transcanal was set up the day after the attacks of 22 March 2016. Since September 2016, more than 300 children from Molenbeek and Elsene/Ixelles will participate in large-scale concerts. All the children receive an additional hour of music during school hours. During the holidays, they receive further time to master an instrument. Thanks to special arrangements made for the purpose by composer and arranger Nick Hayes and under the artistic direction of Sarah Goldfarb, director of ReMuA, the children discover classical music in a very personal and direct manner. El Sistema Transcanal seeks in this way to help vulnerable children step out of the shadows and celebrate diversity in our society through music, exchange and openness to all cultures.