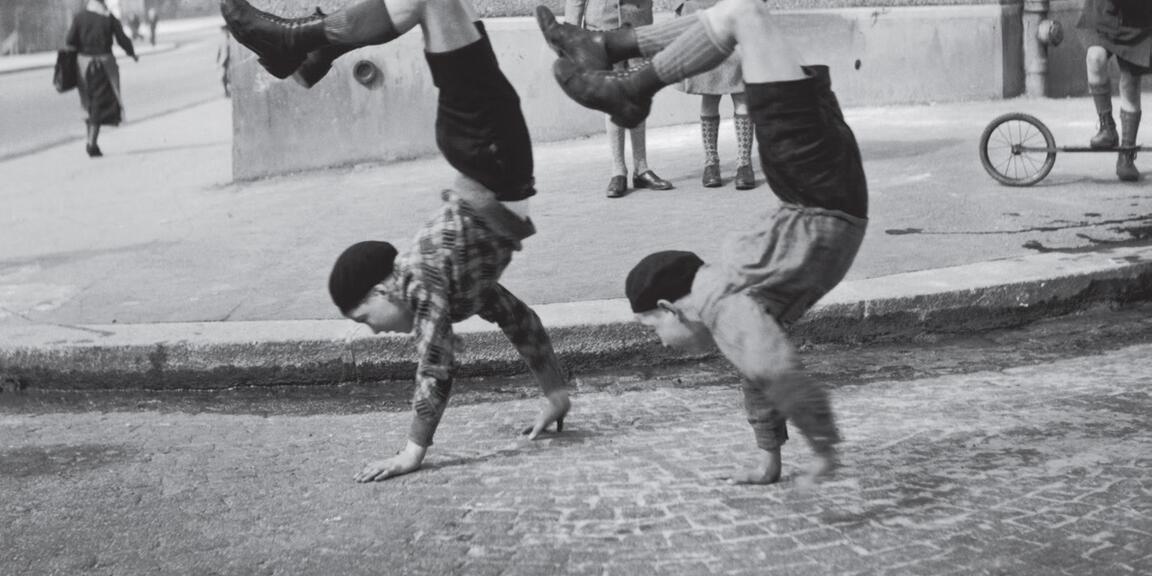 Guided tour Musée d'Ixelles
Art & Music
The Museum of Ixelles organizes a wonderful retrospective of Robert Doisneau, the famous photographer of Le Baiser de l' Hôtel de ville. In this exhibition, for the first time in Belgium, you will be immersed in the innocent, often mischievous beauty of post-war daily life thanks to 150 vintage photos. The exhibition is structured around three central themes. Firstly, the poetry of the everyday life from the years 1930 to 1970, a testimony of a photographer who has consciously chosen not to describe the reality, but to offer us his own poetic view of reality. Secondly, the 30 colour photographs of the Palm Springs 1960 series, commissioned by the American magazine Fortune, confront us with the amused view of an amateur ethnographer on the life of a number of prosperous, optimistic pensioners. Last but not least, the artists' studios series brings together 55 photos that Doisneau collected between 1945 and 1971 in the workshops of Picasso, Utrillo, Braque, Giacometti, Brancusi and César. In black and white or in color, famous or unknown, these special images of Robert Doisneau still fire our imagination.
After the guided tour of the Museum of Ixelles (which will open exceptionally for us), we return to Flagey for the concert, with first a culinary stop at the Café Kapellmeister to enjoy delicious sandwiches.
A double evening, in which art and music will tickle your senses.
Flagey, Music Chapel