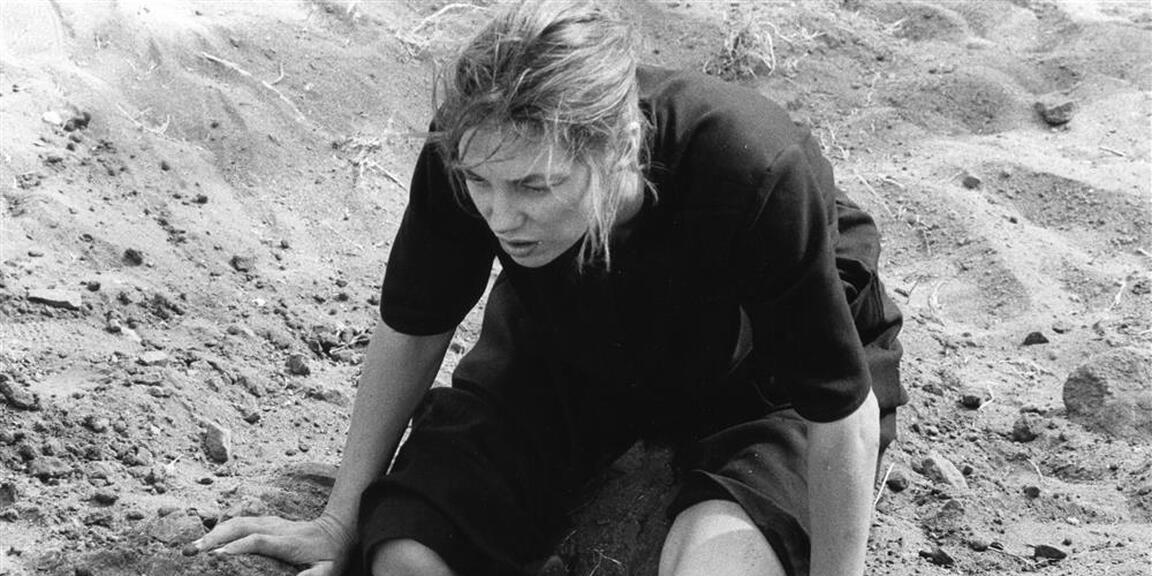 Dust
+ interview with Marion Hänsel & Jane Birkin
In apartheid-era South Africa, a sexually frustrated spinster faces up to her indifferent father in the claustrophobic confines of a remote farm. J. M. Coetzee's Freudian novel, adapted for the big screen by Marion Hänsel.
---
Welcome, Jane Birkin.
A bewitching singer who could be both melancholy and poetic, an actor – in French cinema mainly, but also in English-language films – Jane Birkin has put her talent and grace at the service of auteurs (Varda, Rivette, Deville, Doillon and, of course, Serge Gainsbourg), featured in the dramas of Deray, Vadim... but has also been perfectly at home in the popular comedies of Zidi, Audiard, Boisrond. She has touched the hearts and minds of all audiences. She will be accompanying the director Marion Hänsel to present Dust, a milestone for Belgian cinema and for women's cinema, based on a novel by Nobel laureate J. M. Coetzee, and also starring the great Trevor Howard. We welcome a grande dame of the cinema and a great artist, held in great affection by all for her warmth, her common touch, her independent spirit and rejection of imposed order.
Flagey, Cinematek, Centre du Cinéma de la Fédération Wallonie-Bruxelles, Bozar