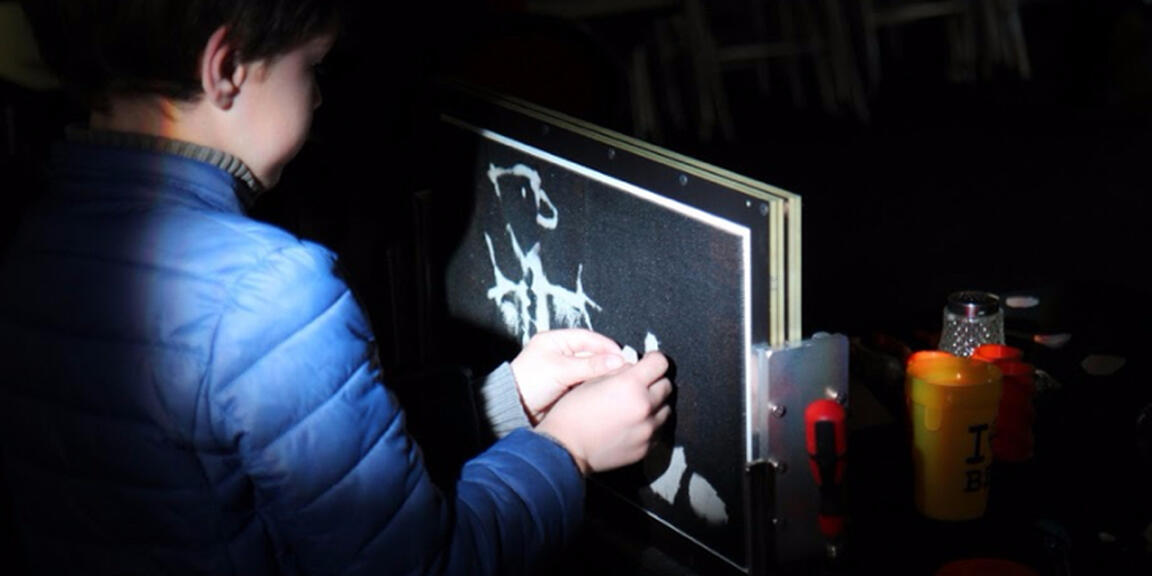 Animation Laboratory: The Pin Screen
Kids' workshop | 5 to 12 yrs
Every afternoon during the Festival, some short workshops will give children the possibility to test the extraordinary technique of the pin screen using the "Spinae", a screen containing 103,320 pins, restored by enthusiast Alexandre Noyer, who will be present at the beginning of the Festival.
Invented by Alexandre Alexeieff and Claire Parker, although the technique was innovative, pin screen animation has always been marginal.
The younger kids (under 8) will be able to carry out exercises based on the same principle but using a device adapted to their age.
Flagey, Folioscope