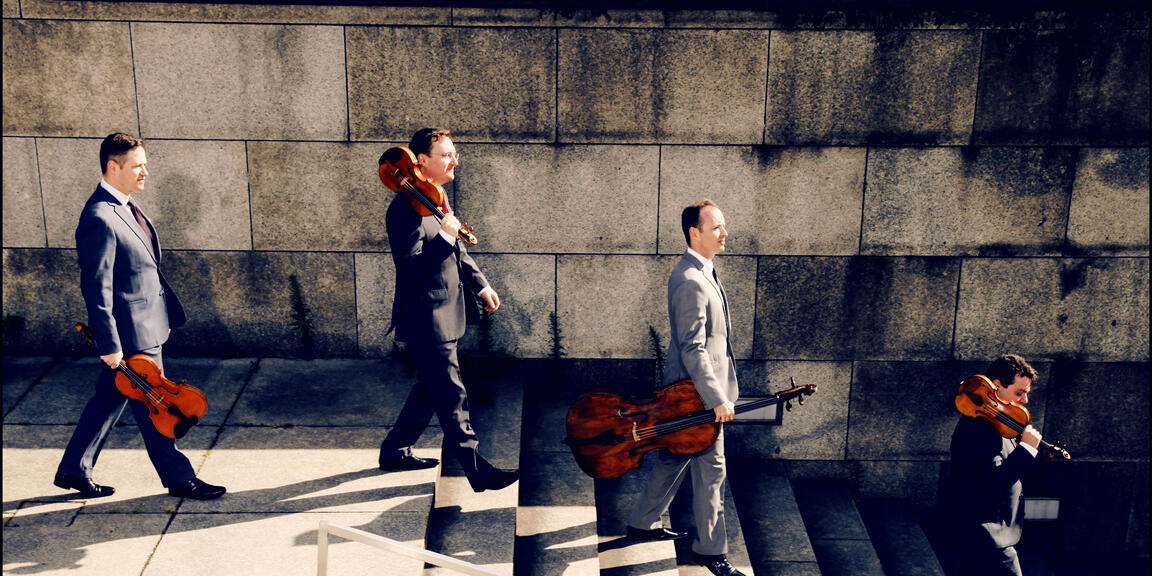 Jerusalem Quartet & Matan Porat
'Full of strength and originality' and 'brilliant and poignant'. These are the words of Clara Schumann on her husband Robert Schumann's Piano Quintet. To perform this famous chamber music work, the Jerusalem Quartet – once again artist in residence at Flagey –appeals to her Israeli compatriot and rising star Matan Porat. Also on the programme: Shostakovich's war story String Quartet No. 3 and the First String Quartet from Opus 76 by Haydn, the 'father of the string quartet'.
Come and find out more about the string quartet genre during the sonic tasting before the concert together with Marie-Anouch Sarkissian, pianist and coordinator of Parfum & Musique (free for ticket holders of the concert, only on reservation). Read all the details about it here.
Flagey, Israeli Embassy in Belgium