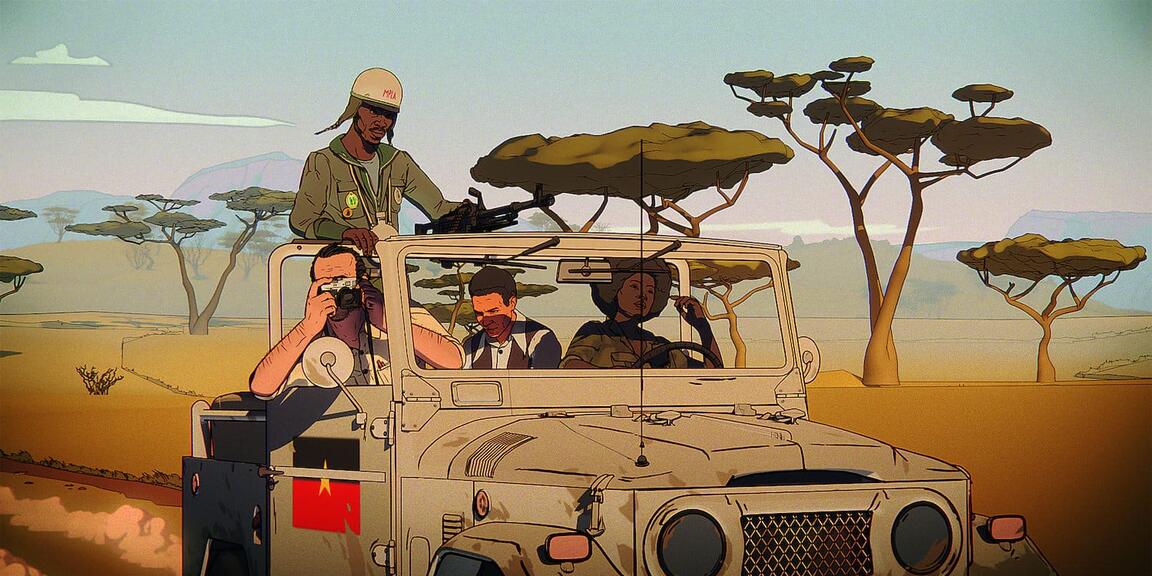 Another Day of Life
Raúl de la Fuente & Damian Nenow | Opening film
Warsaw, 1975. Not only is Ryszard Kapuscinski a brilliant, experienced and idealistic journalist, he is also a fervent defender of lost causes and revolutions. He manages to convince his superiors at the Polish press agency to send him to Angola, a country in complete chaos at the beginning of the civil war.
Kapuscinski sets off on a suicidal journey into the heart of the conflict, assisting once again in the harsh reality of war and discovering the same feelings of helplessness. Angola will change him forever: he left Poland a journalist and returned a writer.
Based on the eponymous book by Ryszard Kapuscinski, besides diving into the heart of the Cold War, this hybrid film, mixing archival footage, interviews and animation, intrudes into the journalist's own reflections to do with his professional duty and personal commitment.
This European co-production was in part produced by the Brussels studio Walking the Dog.
Flagey, Folioscope