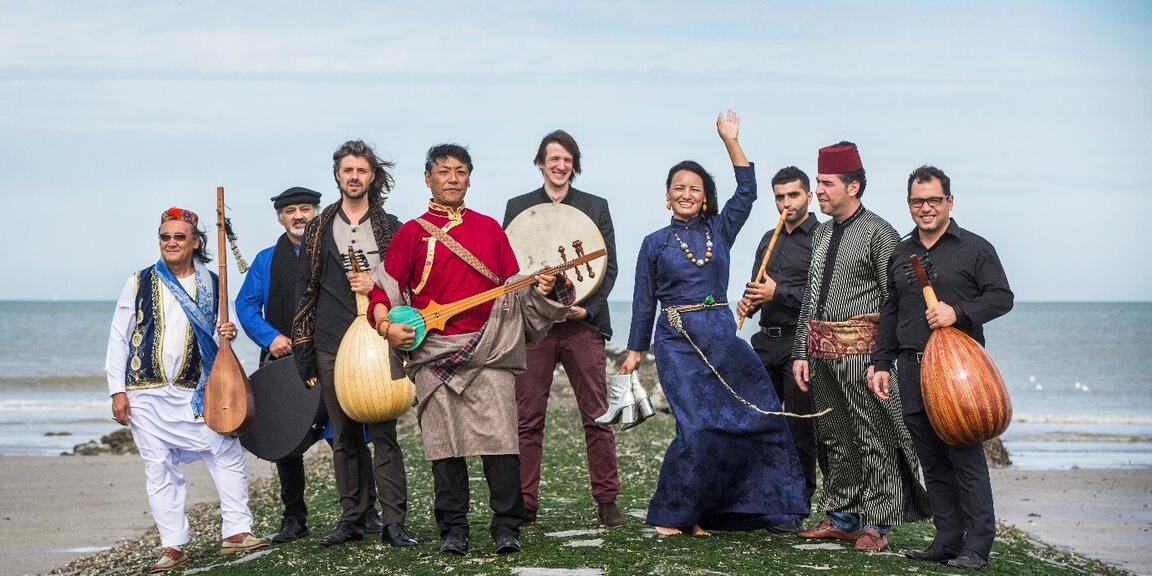 Refugees for Refugees
World Refugee Day
On World Refugee Day (20 June) this year, the UN Refugee Agency (UNHCR), is organising a concert by "Refugees for Refugees," comprised of renowned musicians from Afghanistan, Iraq, Pakistan, Syria, Tibet and Belgium, united by their desire to weave links between their music.
After having been forced to leave their countries, fleeing war or persecution, they have relaunched their musical careers in Belgium and consolidated a new repertoire under the direction of Tristan Driessens. Breaking down musical and cultural barriers, the group offers a rich diversity of sounds from lively Afghan popular songs to the refinement of the classical tradition from Aleppo and Baghdad, through the pure power of nomadic Tibetan chants, the weightless sounds of the Pakistani sarod, the subtleties of the ud and oriental percussion.
The concert offers a first-hand experience of how refugees, including experienced musicians who have been trained at some of the most prestigious music academies in the Middle East, can contribute their talent to their new homeland. "Refugees for Refugees" makes the voices of refugees heard through their music and is an experience not to be missed.
If you would like to eat before the concert, make sure to come a little earlier and taste a mouth-watering but filling Makdous Fateha prepared by Syrian refugee gourmet chef Abdell Basset. Makdous Fateha is a typical Syrian dish containing layers of nuts, Tahini, yoghurt, tomato sauce and, eggplant and onion.*
Flagey, UNHCR