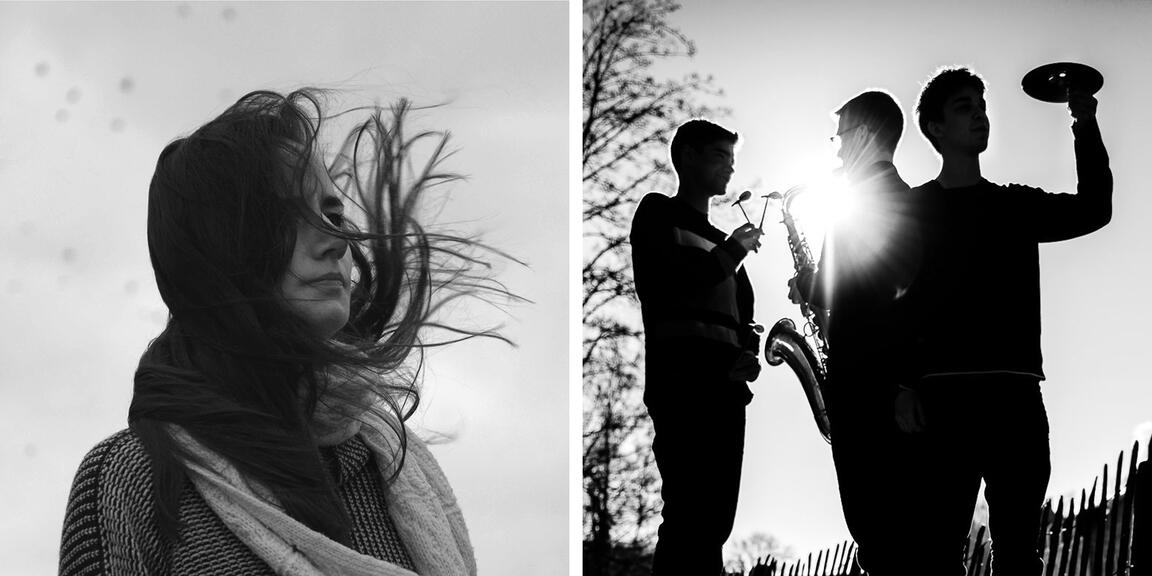 Natashia Kelly Group + Pentadox
Belgo-Irish singer Natashia Kelly goes beyond the boundaries of style and country to find new forms of expression. Her music is entrenched in traditions which often go back centuries, with one eye on the future, eagerly searching for unexplored territory. She also embraces her personal roots through the Irish tradition of 'sean-nòs singing', which originates in a deep human emotional experience. With her trio, she goes in search of a zigzag movement between silence and rhythmic trance, with a capella, improvisation and a common poetic thread.
Pentadox is the Belgian contemporary jazz band of pianist Bram De Looze (who recently made quite an impression with his solo project), star saxophonist Sylvain Debaisieux and first-class drummer Samuel Ber. For their performance at Flagey, they join forces with three extremely talented American musicians. They introduce elements of modern classical, avant-garde and improvised music into their inspired interaction, thus creating a successful mix of intuition and intellect, structure and freedom. Each composition has its own set of rules, fragments of melody, rhythmic patterns and concepts. All possibilities are explored through a fresh and adventurous approach.
Flagey, Jazzlab
---
Natashia Kelly - Inside The Wave (damusic.be)
Natashia Kelly Group - Inside The Wave (jazzhalo.be)
Pentadox - Fragments of Expansion (writteninmusic.com)