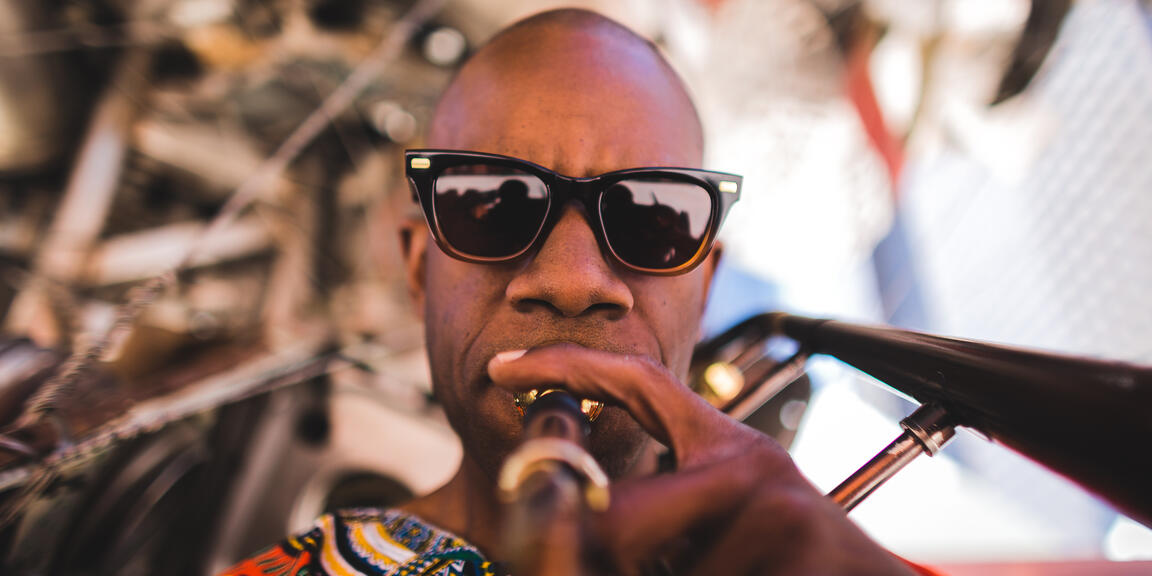 Ryan Porter feat. the West Coast Get Down
Album release : Force for Good (2019, World Galaxy Records)
Snoop Dogg, Al Green, Aretha Franklin, Herbie Hancock, Kamasi Washington, ... These are the big names with whom West Coast jazz musician and trombone player Ryan Porter has worked these last decades. Ryan Porter has spread his craft to the masses for decades, included on critically acclaimed albums such as the Original Netflix Series soundtrack for The Get Down, Push The Sky Away from Nick Cave & The Bad Seeds, The Epic LP and Truth EP from Kamasi Washington, To Pimp A Butterfly from Kendrick Lamar, and many more.
2018 is the year of his new album, The Optimist, ushering in an instrumental body of work that encompasses the respite of Los Angeles jazz music. The Optimist is a mirror of the inspiration and energetic reprise President Obama provided Ryan and millions of others with his election, adding a sonic memory point to one of the most important transitions the United States has taken politically.
He presents his third and newest album in Flagey, Force For Good. The music was recorded with the West Coast Get Down. Porter found the inspiration for the album in the figure of John Coltrane, to the point where Force For Good is his 'contribution to the heritage of Coltrane's message of peace, love and unity through the use of music."
Flagey