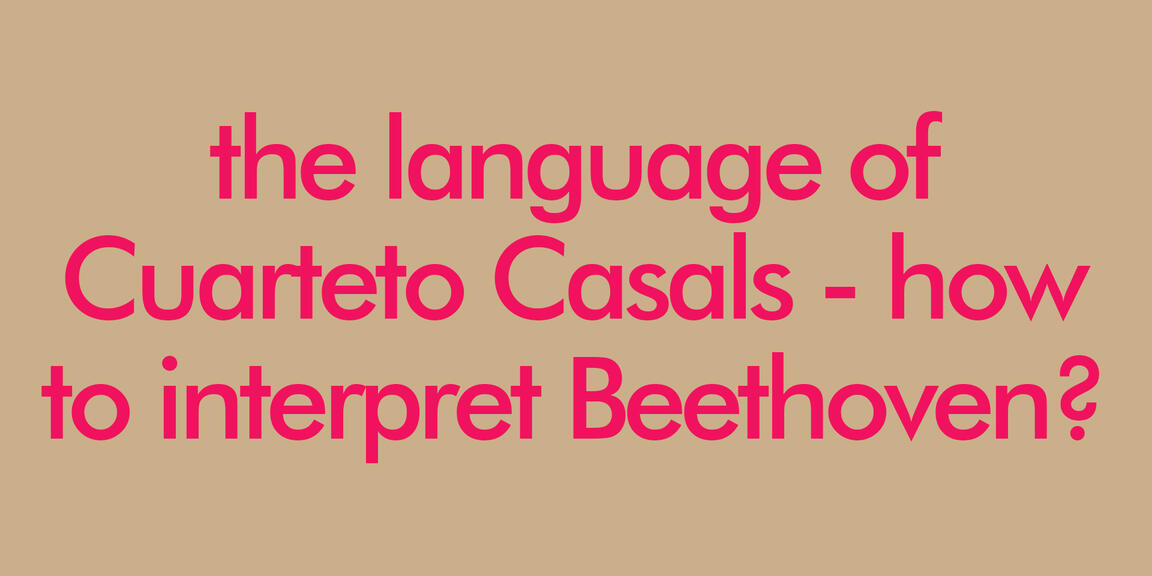 The language of Cuarteto Casals - how to interpret Beethoven?
Sonic tasting before the concert 'The Complete Beethoven Quartets VI'
The first prizes of the London International String Quartet Competition and of the International Brahms Competition in Hamburg, the Premio Nacional de Música, the prize of the Borletti-Buitoni Trust,... What has made the Cuarteto Casals from Barcelona stand out from other quartets for years? Over the past few years, the quartet has made highly appreciated recordings of Beethoven's complete quartets to celebrate their twentieth anniversary. Viola player Jonathan Brown describes their unique style in which modern timbres mix with their historically informed vision of performance practice.
Flagey, Klarafestival
---
You may also be interested in: