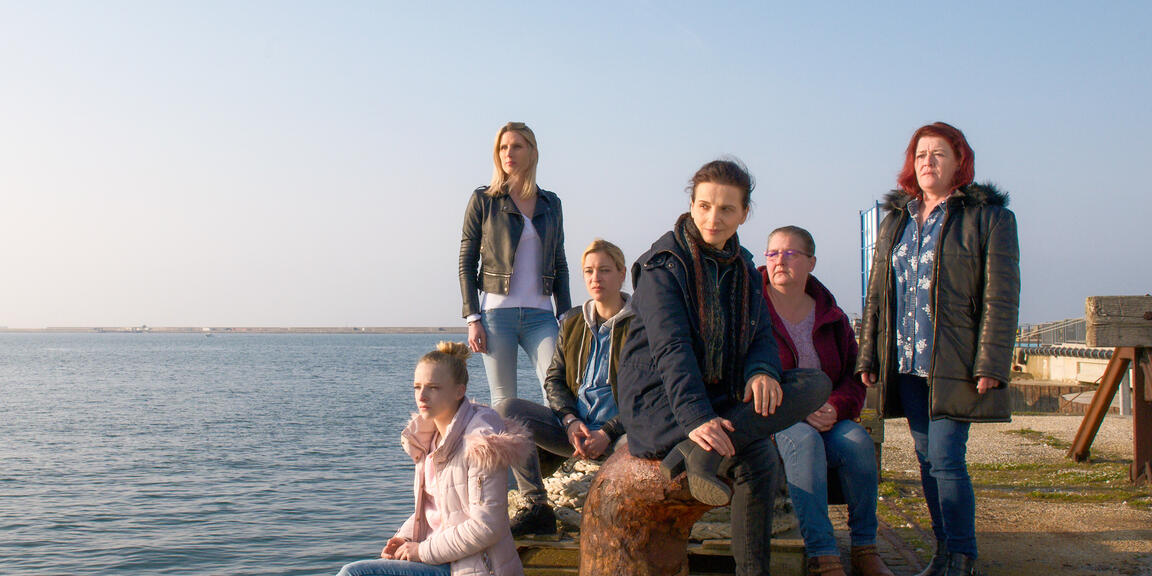 Ouistreham
Emmanuel Carrère
Marianne Winckler joins a team of cleaners tasked with cleaning ferries between crossings of the English Channel. In this free adaptation of Florence Aubenas' Le Quai de Ouistreham, Emmanuel Carrère examines the precarious condition of female workers. Financial insecurity and social invisibility render these women vulnerable, but also foster in them a profound sense of solidarity and mutual support.
Flagey, Cinematek, La Quinzaine des Réalisateurs
---
Emmanuel Carrère is known primarily as a novelist. Of his many novels, Class Trip and The Adversary have been made into films by Claude Miller and Nicole Garcia respectively. This is his third spell behind the camera, after the documentary Return to Kotenitch and his first feature, The Moustache, starring Vincent Lindon and Emmanuelle Devos.