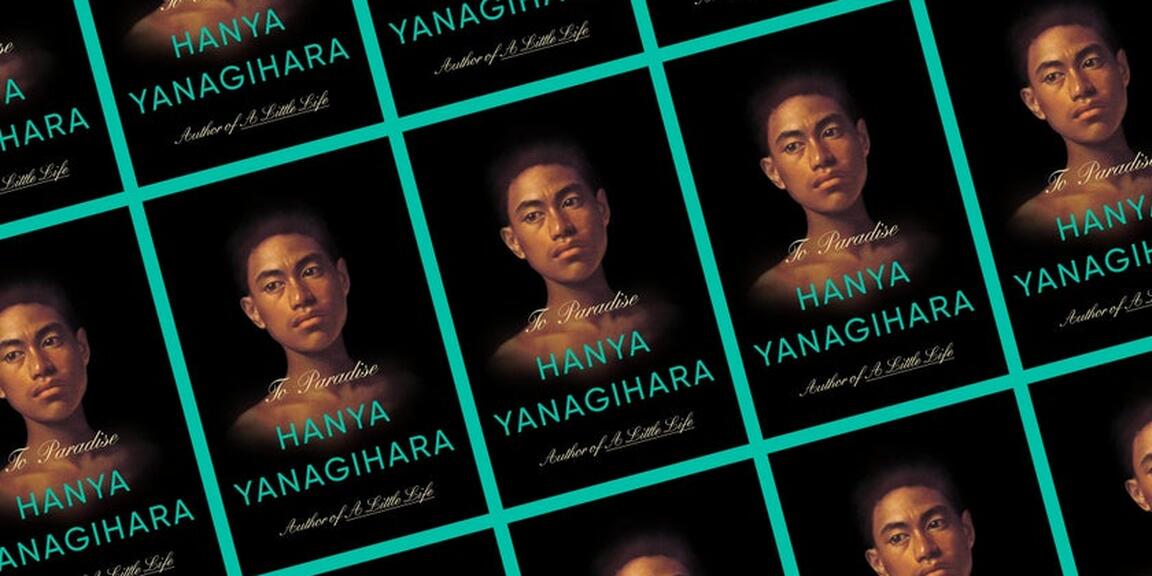 Meet the author: Hanya Yanagihara
Language: English without subtitles
American author Hanya Yanagihara will be our guest for an exclusive conversation about her new book To Paradise, an ambitious novel about three very different versions of America.
A lot has changed for Hanya Yanagihara since we had the pleasure of hosting her in 2016 for a conversation about A Little Life. Her novel has become an 'everseller' with millions of copies sold, The Guardian proclaiming it one of the 100 best novels of the twenty-first century. With its successor, To Paradise, Yanagihara is taking a different, even more ambitious path.
to paradise
In 1893 New York is part of the Free States, where people are seemingly allowed to love whoever they want. David resists the engagement to a suitable candidate arranged by his wealthy family; he feels more drawn to a charismatic but impoverished music teacher. In 1993 in Manhattan, which has been ravaged by the AIDS epidemic, young Hawaiian David lives with his much older, richer partner, from whom he hides his difficult childhood and the fate of his father. And in 2093 Charlie tries to hold her own in totalitarian New York without the protection of her grandfather, a renowned scientist.
struggle
Together, these three stories form an epic tale of family, loss and the search for love. What connects not only the characters but also the different versions of America is the struggle with the characteristics that make us human: fear, love, shame, dependence, loneliness and above all the painful desire to protect those we love.
To Paradise has received advance praise from fellow authors such as Michael Cunningham ('To Paradise is a transcendent, visionary novel. A novel so layered, so rich, so relevant – it is not only rare, it's revolutionary') and Edmund White ('To Paradise is as good as War and Peace').
Flagey, Passa Porta