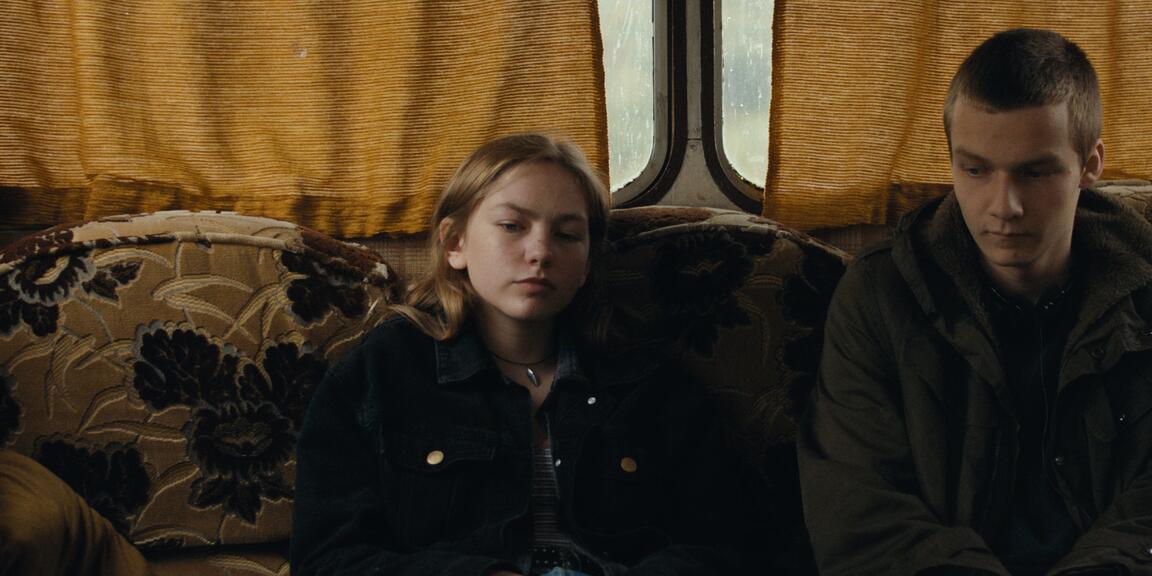 Le coeur noir des forêts
Le coeur noir des forêts | Serge Mirzabekiantz
Nikolai, 16 years old, lives between his foster institution and host families. Lonely and haunted by the origins of his abandonment, he dreams of starting a family. When 15-year-old Camille, intriguing and brazen, arrives at his home, Nikolaï convinces her to go and live with him in the forest.
Cineflagey by Cinematek & Kinograph
---
A quest for identity and love in the depths of a thousand-year-old forest, Le cœur noir des forêts is distinguished by the musical wind that drives its narrative. A timeless music with vibrating strings, close to the sounds of the forest, organic, probing the heart of these touching characters.
The three composers of the film's soundtrack, Margaret Hermant, (violin and harp, Echo Collective, Bow), Cyrille de Haes, (double bass and electronics, Bow, Otto Lindholm) and Manuel Roland (guitar) as well as the singer Nicolas Ly (singer of Applause) will honour us with a live performance, on September 29, 2022, of several pieces from the film, as well as pieces linked to the film by their sound identity. A cine-concert directed by Fabien Leseure.