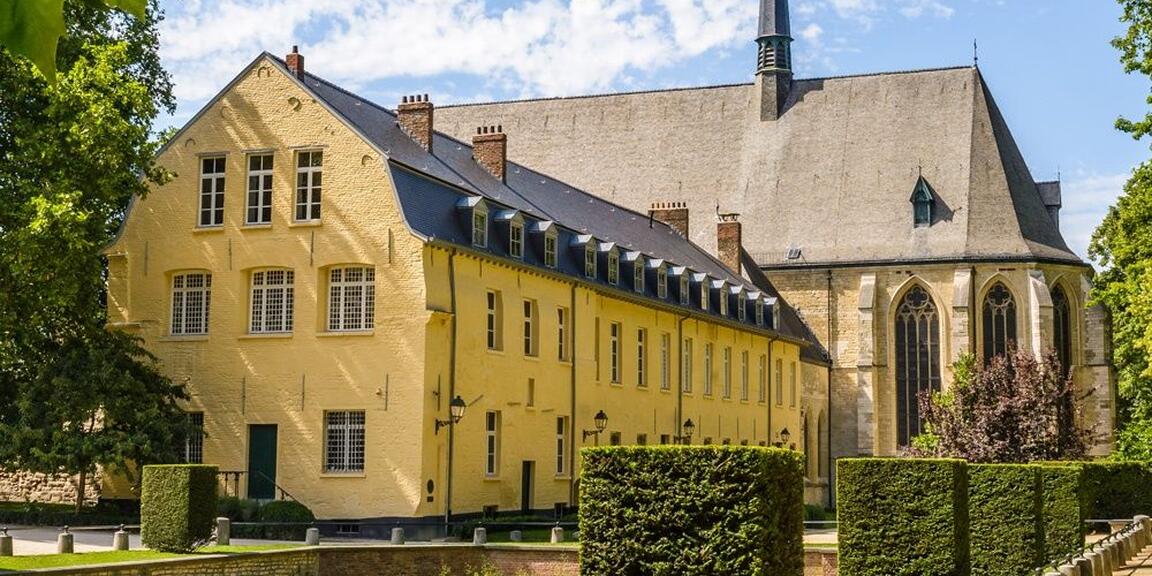 Abdij van ter Kameren
Before the concert, discover Brussels!
Maak samen met de gids van Korei een wandeling rond de abdij en in het park, en geniet daarna van het concert The Pilgrim Song.
Vlak bij de vijvers van Elsene ligt de Abdij van Ter Kameren, een historisch en architecturaal pareltje - en een heerlijke groene oase van rust langs de drukke Louizalaan. De mooi bewaarde gebouwen en prachtige tuinen zijn een verborgen plek in Brussel, waar het heerlijk wandelen en ontspannen is.
---
The tour ends at 7:00pm. After the tour, you can attend the concert by Brussels Philharmonic & Vlaams Radiokoorat Flagey: 'The Pilgrim Song'. There's a combiticket for both the tour and the concert.
Flagey, Muntpunt, Brussels Philharmonic, Vlaams Radiokoor, Korei Guided Tours
---
You may also be interested in: