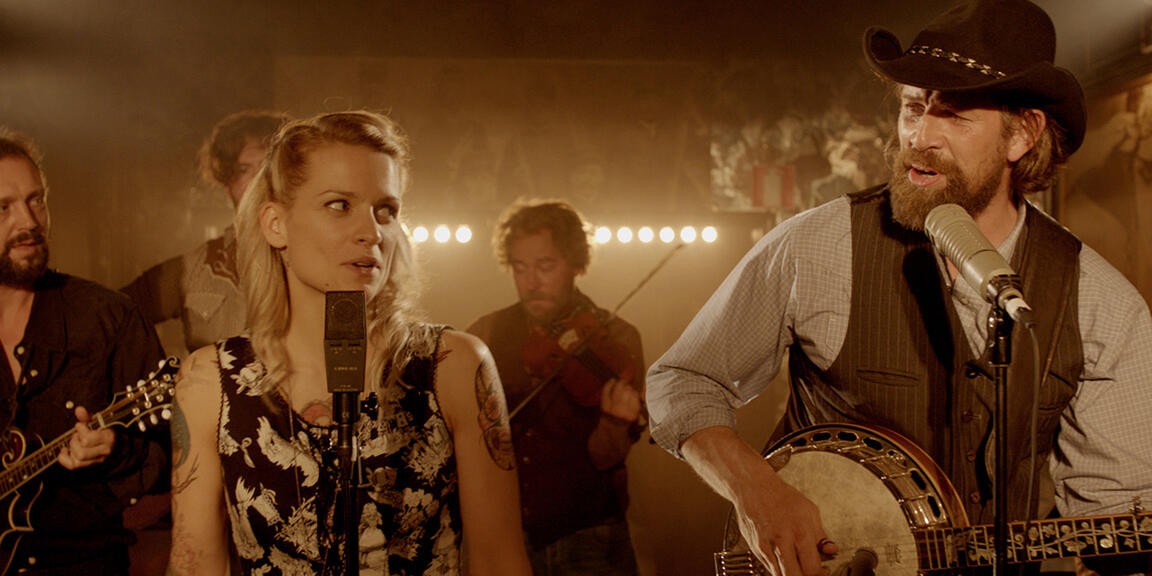 Cycle "Belgian at the Academy Awards"
Starting in February, Cineflagey presents a film cycle featuring every Belgian film that has been nominated for an Academy Award for Best Foreign Language Film: a category that in recent years has been renamed " Best International Feature Film ". Coinciding with the announcement of Lukas Dhont's nomination for his film 'Close', we invite you to (re)discover all the movies that preceded on the big screen: the ideal way to count down to the award ceremony being held on 12 March 2023.

The first movie in the line-up, Peace Over the Fields (1970) by former RTBF director Jacques Boigelot, might be the least known of them all. Boigelot was the first Belgian to receive an Oscar nomination for Best Foreign Language Film. The film is preceded by Louis-Raoul Boogaerts' short propaganda documentary 'Little Belgium' (1942): about a community of fishermen from Ostend that fled to England during World War II. The short film was nominated for Best Documentary, the first ever Oscar nomination for a Belgian production.
Director Gérard Corbiau managed to be nominated twice for this award, first time round for The Music Teacher (1988) and then six years later with Farinelli (1994), but won neither. He did however win a Golden Globe for Best Foreign Film for Farinelli.
Each screening of The Music Teacher will be preceded by Nicole van Goethem's Oscar-winning animated short film A Greek Tragedy (1986), in which three statues of women who have bravely resisted time for centuries eventually fall victim to the violence of brutal archaeologists and polluting tourists.
With Daens (1992) by Stijn Coninx, for the first time a Flemish film was nominated in this category. After many years as an assistant director, Coninx astonished friends and foes with his ambitious historical epic movie, based on the novel Pieter Daens by Louis Paul Boon.

Coming soon...

Next in line was Dominique Deruddere - whose latest film 'The Chapel' is also on the programme of Cineflagey - with Everybody's Famous! (2000), a combination of the more folkloric English comedies such as Brassed Off and Scorsese's The King of Comedy.
Even though it didn't win an Oscar, Bullhead (2010) paved the way to an international career for both director Michaël Roskam and its lead actor Matthias Schoenaerts. Likewise for director Felix van Groeningen and his film The Broken Circle Breakdown (2012), but he did manage to win the César for Best Foreign Film.
Rounding out the programme is Sound of Metal (2019), - which was never screened in Brussels due to the Covid pandemic, a film from the American office of Belgian production company Caviar. Out of six nominations, including Best Film and Best Actor, the film got two. Furthermore we are screening the documentary Raoni (1977), by Belgian Jean-Pierre Dutilleux, about the legendary Raoni Metuktire and his struggle to preserve his habitat, the Brazilian Amazon rainforest. Dutilleux even managed to snag Marlon Brando for this Oscar-nominated film for Best Documentary. Not having been shown since the late 1970s, this documentary is perhaps THE film to discover in this cycle.
We finish with the visual splendour of Roman Polanski's Tess (1979). When the original cameraman Geoffrey Unsworth died during filming, Ghislain Cloquet, Belgian by origin, took over where he left off. Cloquet, who had previously worked with big names such as Robert Bresson, Jacques Demy, Woody Allen, Arthur Penn ... and our very own André Delvaux, was awarded the Oscar for Best Cinematography along with his late colleague. The film was highly praised for its photography with natural light mainly shot during the so-called "magic hour". We will be screening the full 3-hour beautifully digitally restored version and not the shortened version that was shown in our cinemas at the time of its original release.
Programme