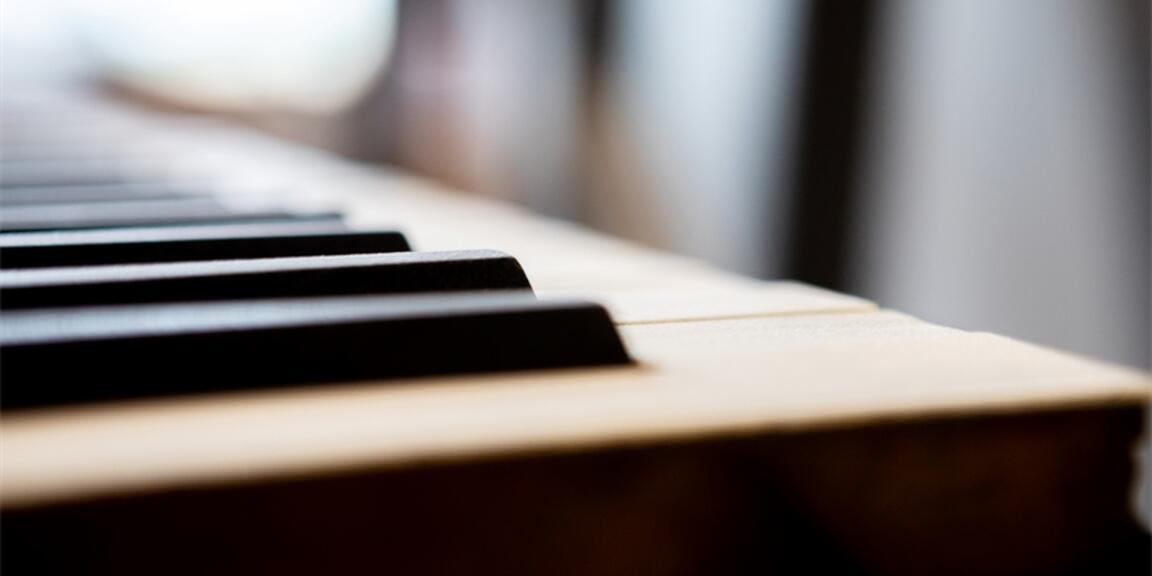 Coronavirus: 2020 Queen Elisabeth Piano Competition is postponed to May 2021
Due to the coronavirus pandemic, the Queen Elisabeth Piano Competition 2020 will unfortunately not take place on the planned dates (from 4 to 30 May 2020). It is postponed to May 2021.
These are the dates for Piano 2021:
03 > 08/05 : first round
10 > 15/05 : semi-final
24/05>29/05 : final (with the Belgian National Orchestra)
02 &03/06 : laureates' recitals in Flagey
07/06 : concert with laureates 4,5,6 (with the Antwerp Symphony Orchestra)
09/06 : closing concert with laureates 1,2,3 (with the Brussels Philharmonic)
If you have communicated an e-mail address when purchasing your ticket or subscription, we will send you an e-mail in the week of May 11th. If you did not communicate an e-mail address, we will contact you by phone.
Below you will find the options available for the tickets and subscriptions that you have purchased:
Keep your ticket or subscription for 2021
All tickets remain valid for the new dates in 2021 (e.g. a ticket for Monday 04/05/20 3pm is valid for Monday 03/05/21 3pm), with the same barcode and for the same seat. There is no action required on your behalf for this option. We will send you an e-mail with the new ticket after 17 November 2020. In this table you can see what the new date is for the ticket you bought.
First round : 03 > 08/05/2021 instead of 04 > 09/05/2020
Semi-final : 10 > 15/05/2021 instead of 11 > 16/05/2020
Laureates' recitals : 02 & 03/06/2021 instead of 03 & 04/06/2020
Refund
If the new dates do not fit, you can request a refund by filling out the form that will be available in the e-mail we will send you. This request must be introduced by 17 November 2020 at the latest.
Donation
If you wish to support the Queen Elisabeth Competition, which is an independent non-profit organization, you can donate all or part of the amount of your ticket or subscription. To do so, you have to fill out the form that will be available in the e-mail we will send you, by 17 November 2020 at the latest. If you opt for a partial donation, the balance of the amount of your choice will be refunded to the bank account number you provide. Through a donation, you can considerably help the Competition to achieve this postponement in the best possible way and to support the young pianists in their participation in the Competition.
---
For many of you, a month of May without the Queen Elisabeth Competition will leave a certain void. That is why we will launch a new initiative at the beginning of May: "Queen Elisabeth Competition @ Home". Using our extensive audio, video and photo archives, we will give you the opportunity to (re)discover the Competition in a digital way. As May 2020 should have been dedicated to the piano, we will focus on the most beautiful moments of the past piano competitions. But of course the violin, the cello and voice sessions are not missing from our website either: you can browse through audio recordings dating back to 1951, digitised videos as old as 1967 and photographs that reflect the history of the Competition since its origins in 1937. We look forward to welcoming you virtually on www.queenelisabethcompetition.be.
If you want to stay informed about "Queen Elisabeth Competition @ Home" and follow our latest news, subscribe to the Competition newsletter or follow the Competition on Facebook, Twitter and Instagram.
The Team of the Queen Elisabeth Competition & the team of Flagey