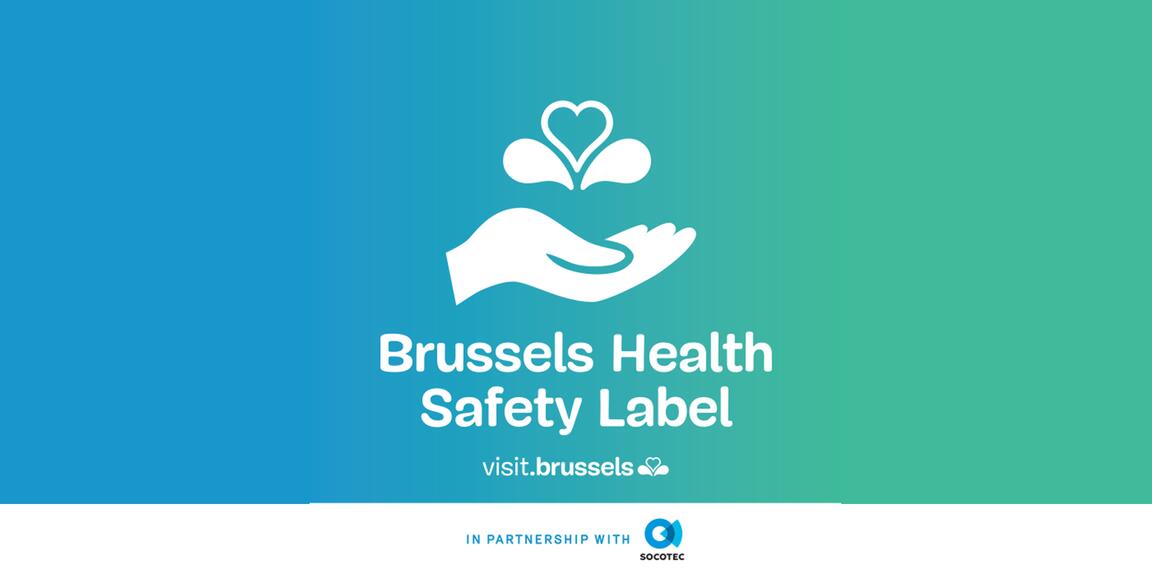 Flagey has received the 'Brussels Health Safety Label'
Your safe visit to Flagey
The Brussels-Capital Region and visit.brussels has launched this health label in the framework of the Covid-19 pandemic in partnership with the international certification organisation Socotec. The label aims to distinguish the Brussels tourist and cultural organisations that make every effort to ensure the maximum safety of their events and to reassure visitors that the general and mandatory rules are being respected.
The certified establishments meet the following requirements:
Inform visitors when making a reservation of the precautions to be taken
Train staff concerning hygiene and prevention rules
Limit the number of visitors
Establish a circulation plan that guarantees the physical distance between visitors
Clean the rooms and public areas regularly and disinfect surfaces that are frequently touched.
An overview of our precautionary measures can be found here.
Organisations granted with the label will be subject to random checks implemented by Socotec, that has been active in the world of security for over 20 years. The purpose of these will be to ensure that it is put into practice and that the rules necessary to obtain it are respected.