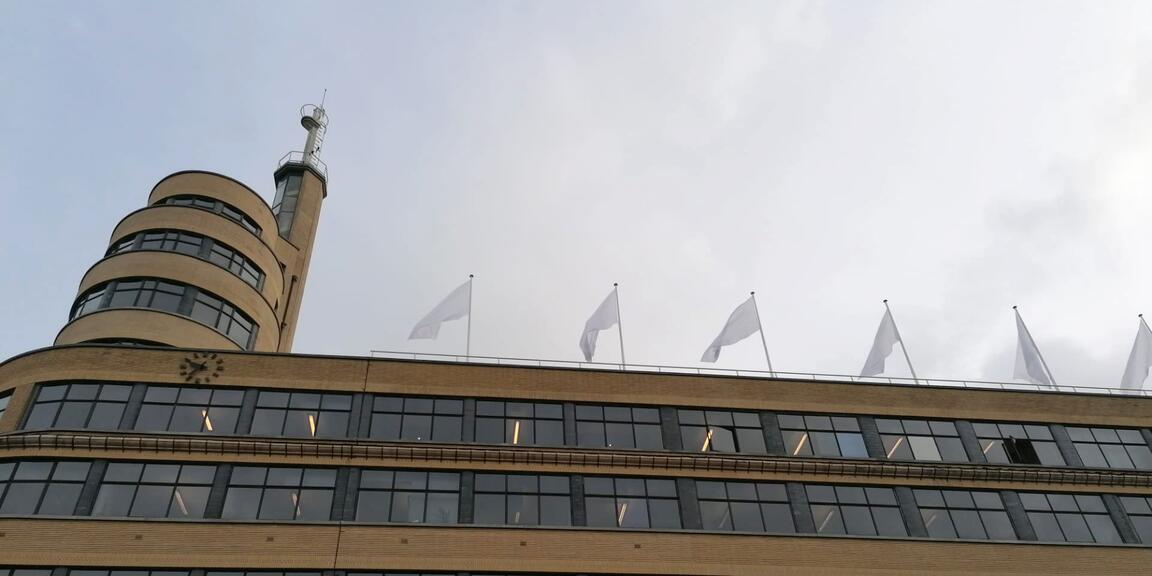 Six white flags line the Flagey-building to show support for healthcare workers
Just like during the first corona wave, we are displaying white flags on our building in support of healthcare workers fighting on the frontlines of the coronavirus pandemic. Hospital and residential care workers and volunteers give the best of themselves and we are enormously grateful for their endless efforts.
To everyone: we wish you the strength to overcome this. We have to go through this together to be able to welcome you again at Flagey at other cultural houses in the future.