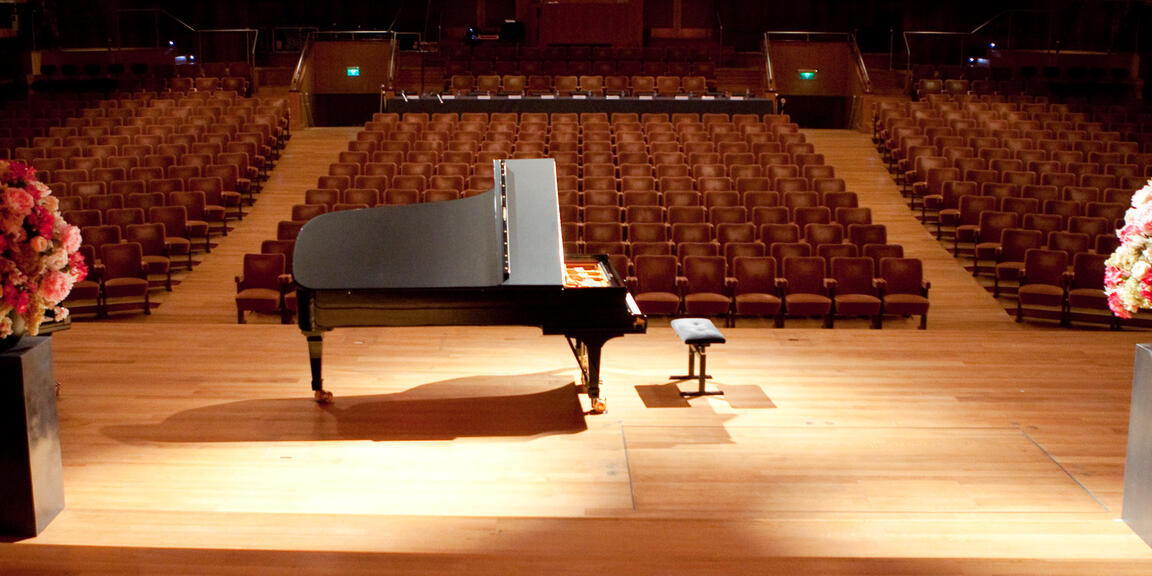 The Queen Elisabeth Piano Competition will take place from May 3 to June 9 2021!
After many months of uncertainty, we can now proudly announce that it will effectively take place! The candidates will not be able to perform in front of a live audience this year. But you don't have to miss one note of their performances : all the competition rounds and the two laureates' concerts will be broadcast entirely live on the Queen Elisabeth Competition's website, on the radio or on television!
You will find more information on the broadcasts of the 2021 piano competition on www.queenelisabethcompetition.be.
Would you like to buy the programme or the CD box set?
In Queen Elisabeth Competition's brand new webshop, you can now pre-order your programme book of the piano competition 2021, and benefit from a special offer for this year's CD box set.
Support the Competition and the candidates : make a donation!
The corona crisis has affected the organisation of the Queen Elisabeth Competition also financially. The lack of ticket sales for the second year in a row means a serious loss for our non-profit organisation. Therefore, you can make a free contribution during the live broadcast of the performances on Queen Elisabeth Competition's website, in order to help them support the young talented pianists taking part in this exceptional year. They have been preparing for this competition for several years and have hardly had the opportunity to perform on stage during the past year. The Queen Elisabeth Competition's team is delighted to be able to offer them a stage in Brussels, which also grants them visibility at an international level.