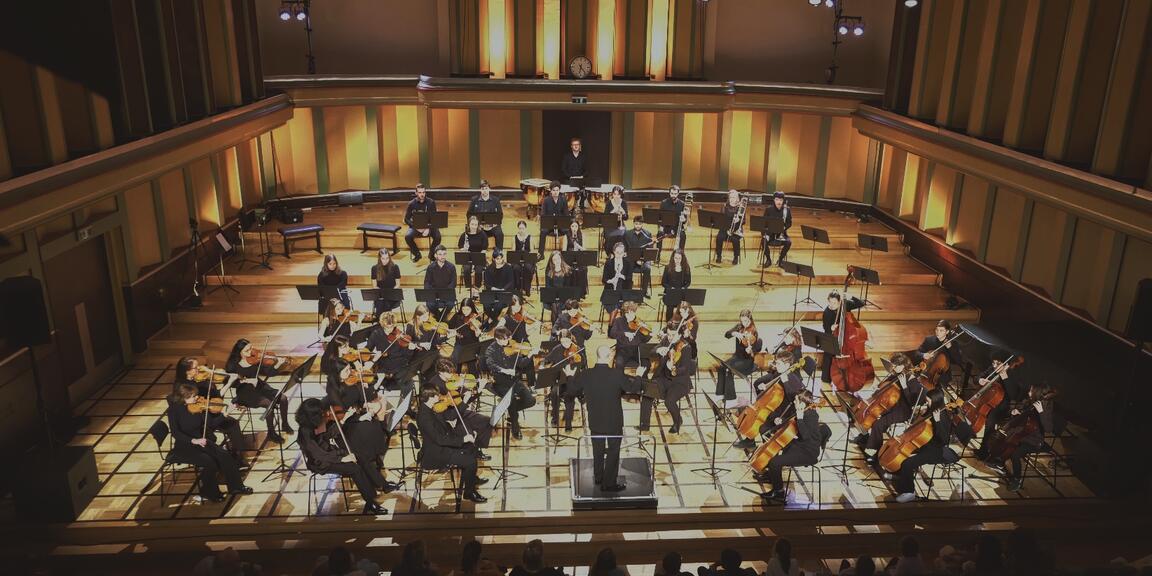 Brussels Young Philharmonic
The musicians of Brussels Young Philharmonic return to the stage! This year's Spring project features a symphonic blockbuster from the classical era: Mozart's Jupiter Symphony. With its joyful melodies, exuberant tempos, and delightful humor, this grand and ultimate Symphony marks the pinnacle of Mozart's symphonic oeuvre.
Brussels Young Philharmonic is a unique learning programme which allows young musicians aged 15 to 25 the chance to experience the thrill of playing in a symphonic orchestra without audition. Each project, the youth orchestra selects a standout piece from the season highlights of its big brother, the Brussels Philharmonic. Under the tutelage of its professional musicians, the Brussels Young Philharmonic shines with youthful energy and a deep love for music. Don't miss the chance to witness their exceptional enthusiasm firsthand.
Flagey, Brussels Young Philharmonic