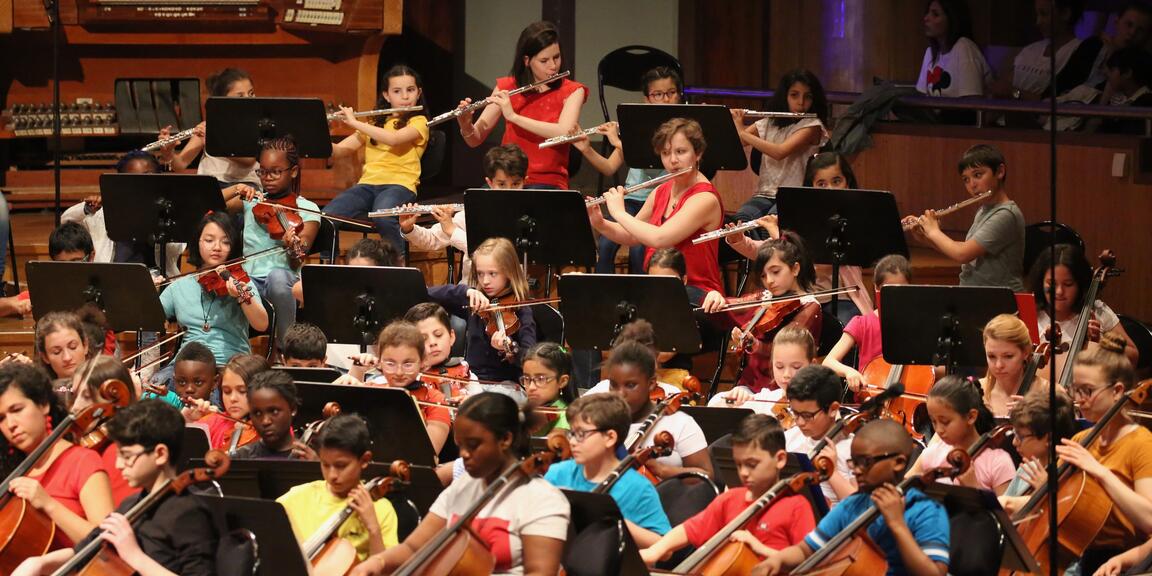 El Sistema Belgium and Brussels Philharmonic
Since September, children from Forest, Saint-Gilles, Schaerbeek, and Brussels-Centre have been learning to play musical instruments in their schools as part of the El Sistema orchestra program. Led by musicians from the ReMuA association, these children between the ages of 8 and 12 learn to play the violin, cello, clarinet, flute, or saxophone in small groups twice a week after school. Once a month, all groups come together to experience playing as an orchestra, and working towards a common goal: to perform at the end-of-year concert with the Brussels Philharmonics in Studio 4 of Flagey under the direction of Nathalie Muspratt. This year, they will invite the audience to dance along a varied and colorful repertoire, from traditional Kabyle to Brazilian classics, from Dvořák's Slavic dances to Bartók's Romanian dances.

The El Sistema project is run by the non-profit organization ReMuA, which aims to provide children, regardless of their background, with access to musical education through collective workshops. In addition to learning to play "classical" instruments, the children are taught important values such as citizenship, exchange, respect, and listening to oneself and others, all while experiencing the joy of playing music together.
Flagey, Brussels Philharmonic