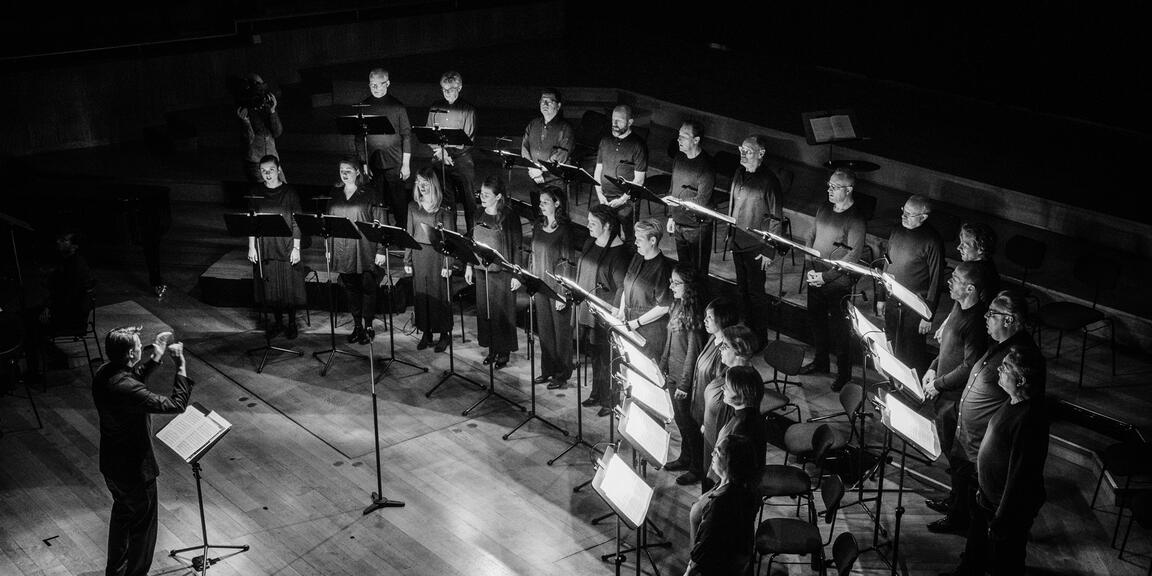 Closing Concert : Große Messe
closing concert | Brussels Philharmonic & Vlaams Radiokoor
Mozart's Requiem and his Great Mass in C Minor not only share the status of unfinished compositions and the accompanying riddles and secrets, but also the deep personal emotions that Mozart alone was able to express in music.
After his marriage to Constanze, Mozart wrote to his father in 1783: "I have taken the oath and hope that I can keep it". The oath in question was, apparently, to compose a Mass – a rather ambitious task he set himself and that he would never complete. What Mozart did write down diverges considerably from what was then customary in church music: unusually grand in approach and orchestration, with more sombre pieces alternating with lively passages, at times in full orchestra, at times in a smaller ensemble.
This different sonority may well have been the effect of Mozart's great admiration for old masters such as Bach and Handel, who till then had been regarded as old-fashioned. He adapted their typically Baroque techniques and wrote fugues and double choruses for his Mass. Another clear source of inspiration was his love for Constanze: some of the loveliest soprano solos in his entire repertoire were written to allow his wife to shine as a soloist.
It was only at the beginning of the 20th century that the reconstruction of this masterpiece was begun, and even though there are divergent views in this work, as is also the case with the Requiem, what remains is a triumph of human power of creativity.
Flagey, Brussels Philharmonic