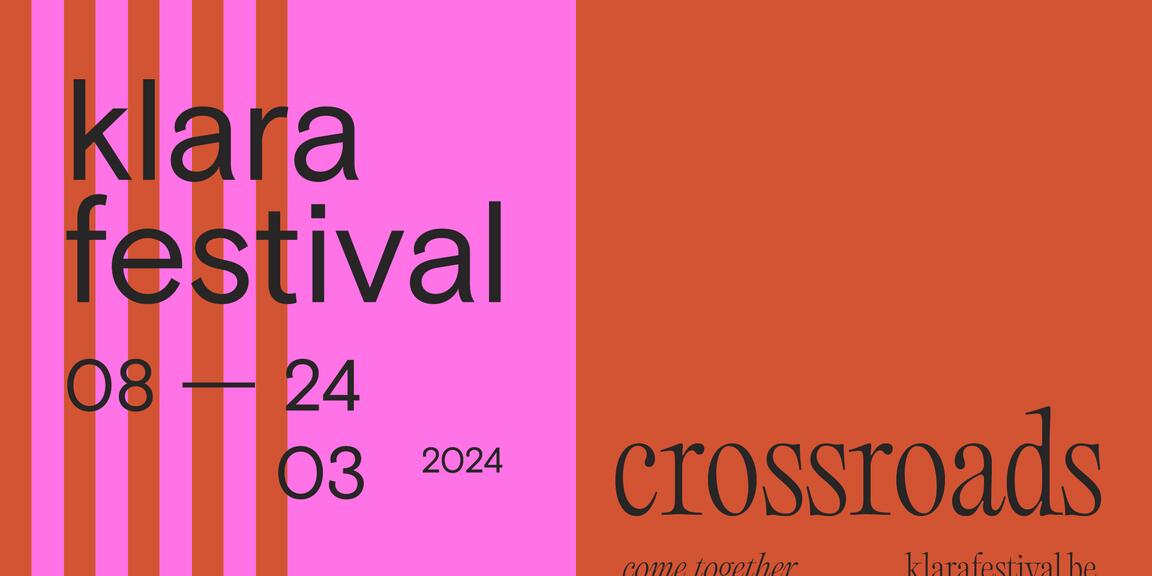 Klarafestival 2024
Crossroads
"I stand at a crossroads and try to remain in the midst of the traffic, where styles and generations cross, meet, collide, and from that encounter, continue on their way again."
— Claron McFadden
Crossroads: the word immediately came to mind in the initial conversations with festival artist Claron McFadden. After all, her career represents a confluence of highly diverse musical worlds. McFadden is globally-renowned as an opera singer in both contemporary and ancient repertoires and, as a creator, she often bridges the gap with the theatre. Growing up, she was taught gospel and funk, but also Woody Guthrie and the Beatles. And although she had a classical education, she is equally at home navigating between jazz and free improvisation.
'Crossroads' is not just an evocative image; it also has an intriguing symbolism. When you come to an intersection, you have the freedom to go in any direction. But that opportunity forces you to make a choice and follow a path. Even age-old myths describe crossroads as a kind of liminal place: you are neither here nor there. Beyond the intersection, another world inevitably awaits, but you're never sure in advance what it will look like. To find out, you have to make the crossing.
With Claron McFadden as guide, we explore some intersections of and with traditional Western European art music. In this spirit, she creates a performance in the form of a radio programme around the legendary vaudevillian Ada 'Bricktop' Smith, who electrified the Parisian nightlife in the 1920s. McFadden also joins forces with the next generation: together with students from the conservatories of Brussels and Ghent, she curates a happening around Gavin Bryars' iconic composition Jesus' Blood Never Failed Me Yet. Finally, together with Ensemble TaCTuS, she delves into the oeuvre of David Lang.
---
The Klarafestival is the annual meeting place for great musical performers! For a fortnight, talented soloists and innovative orchestras bring classical, jazz and contemporary music to Flagey.
Programme